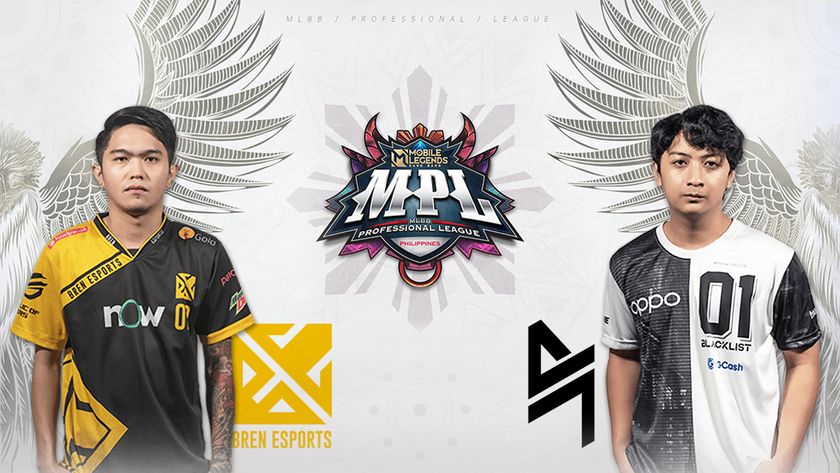 Bren and Blacklist with a perfect Week 5 at MPL PH Season 8
Mobile Legends Professional League Philippines has just rounded up with Week 5 of Season 8, as Bren Esports dig themselves out of a pit.
MPL PH Season 8 has seen its fifth week of Regular Season action come to an end, with the teams now looking towards the final two weeks before the playoffs. For some, this season has taken its toll, as they struggle to find form, while others have clawed their way out from their holes – with the top two teams now pulling far from the pack.
Bren beating the best
It has been an extremely rough few weeks for the Season 6 champions, Bren Esports, as they struggled to find their footing in the new season. The reigning M2 World Champions took until Week 3 to find a victory, but even then, it wasn't until now that they actually seem to be playing as a unit once again. In a replay of their Week 4 ending series against Nexplay EVOS, Bren managed to construct the exact same scoreline, as they took a 2-1 victory over their opponents.
However, the biggest upset of the weekend came in their day 2 clash against the strongest challenger to Blacklist International, Onic PH. With their new found vigor and the new patch, Bren smashed through Onic with ease, moving decisively out from the bottom two spots in the standings. With Week 6 quickly approaching, Bren will now look to continue on this path forward, as they hope to remain within playoff contention.
Onic's single stumble sees them fall behind
With a total of three series in Week 5, Onic PH had a fair chance to get even closer to Blacklist International at the top of the standings. While their loss to Bren Esports did cost them a few points, the team recorded victories over both Smart Omega Esports and Nexplay EVOS for the week, leaving them only four points adrift as we head into the penultimate weekend of MPL PH action.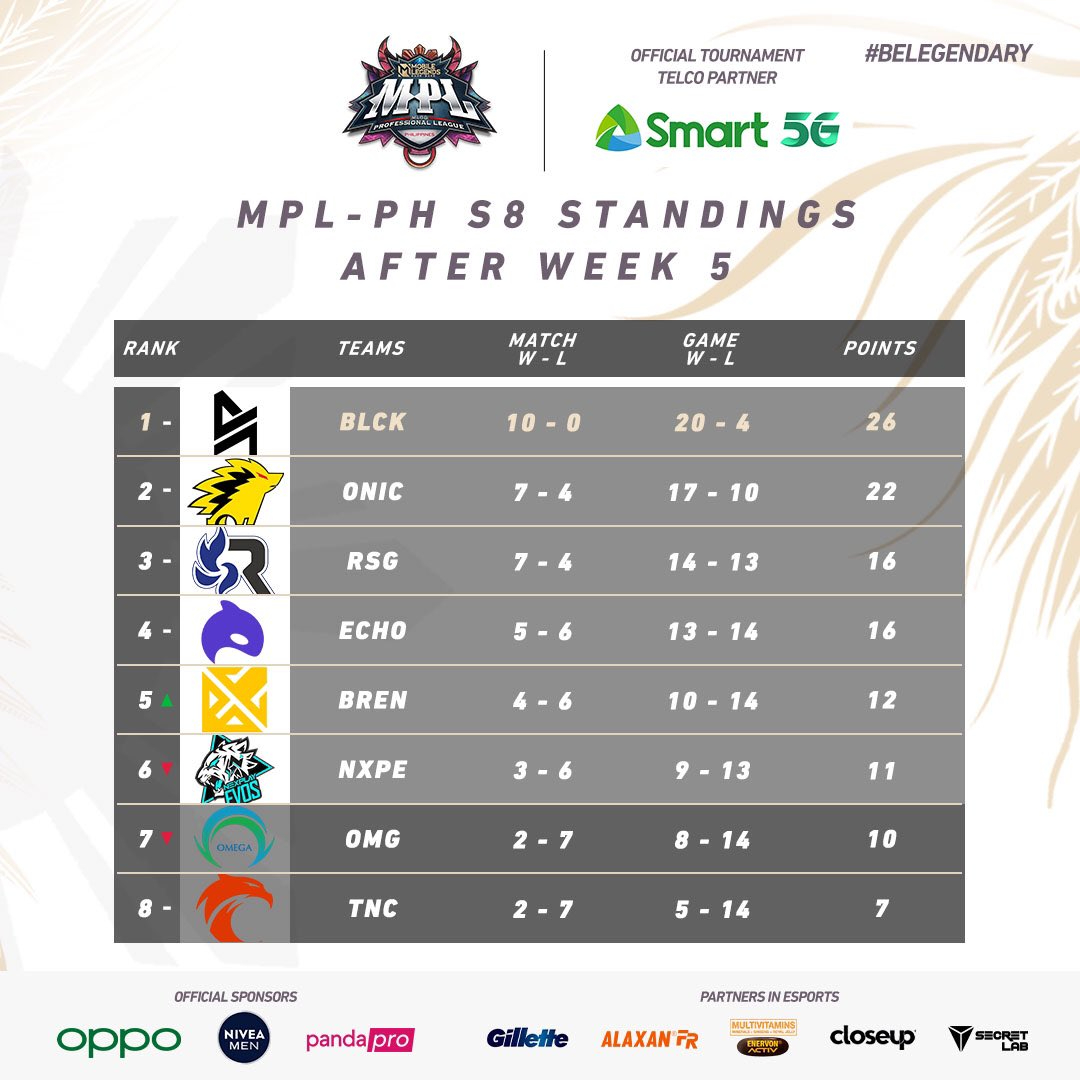 It shall be interesting to see where Onic land up, as week 6 will see them have only a single challenger in the form of Blacklist International – a tie that could decide the number one seed for Season 8's playoffs.
The struggles from the deep
Although Bren Esports have pulled themselves out from the dredges of the standings, they find themselves only one point ahead of the next team down – meaning that a lot could still change. Sadly, the two teams down at the bottom are TNC Pro Team and the surprising Smart Omega Esports. Although TNC are technically a new organisation in MPL PH, the players are certainly not – but they have yet to find that final spark to get them full series victories.
Inversely, Smart Omega are a roster which won MSC 2021, but have struggled to gain traction in Season 8. Losing Kelra for two weeks definitely hurt the team, but since his return, there have been very few performances which have reflected the Execration roster from a few months ago. However, with two weeks remaining, we could see something different from both these teams, especially on the new patch – and maybe playoffs will be a bit different than we expect.
For MPL PH Season 8, Week 5 was definitely something different, as teams discover new meta picks to fit in with the new patch. As everything opens up over the next two weeks, we are interested in seeing just who tops the pack, if Blacklist will retain an unbeaten record, whether Bren and Smart Omega will make it through to playoffs, and just what new strategies teams will produce.