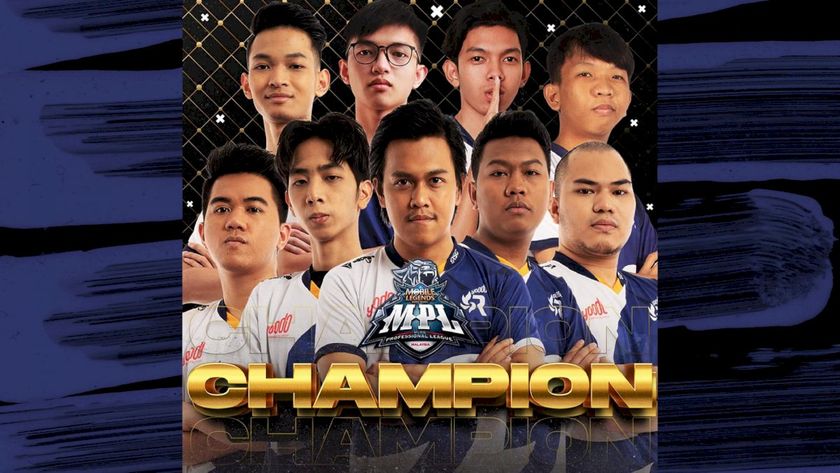 RSG MY is the champions of MPL Malaysia Season 7
Despite falling behind 0-2, RSG MY went on a 4-game streak to dethrone Todak and be crowned as the MPL Malaysia Season 7 champions.
The grand finals of Mobile Legends: Bang Bang Professional League (MPL) Malaysia Season 7 was set up for greatness.
Todak, the defending champions began their day with an intense series against their archnemesis - Suhaz EVOS, and they were able to prove that swordfishes are definitely stronger than the orcas in Mobile Legends.
With that, they booked a slot to represent Malaysia for the upcoming Mobile Legends Southeast Cup (MSC 2021) and to have a rematch with RSG MY, which defeated them 2-1 during the first day of the playoffs.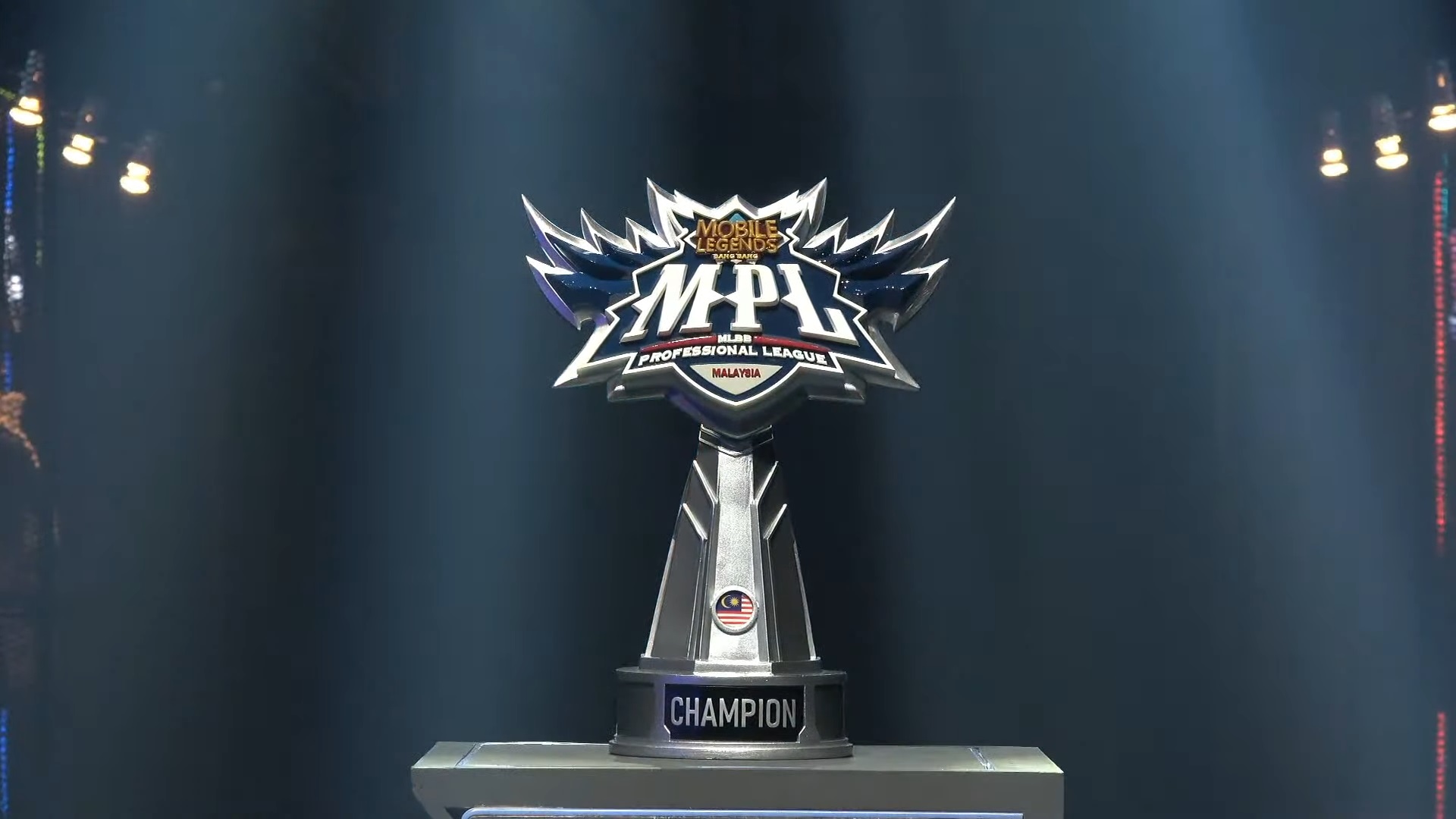 The Grand Finale
The best of 7 grand final series started with Todak dominating with a double-assassin draft fielding Helcurt and Hayabusa. Aided by Moon's Mathilda and Moyy's Khufra to control the map, the duo was able to dissect RSG MY's backline with ease and prevented their cores to farm effectively. 
Game 2 was the same story but with a different song, where Ciku's Claude was able to blaze through the Land of Dawn alongside 4Meyz' assassin Chou. Momo's Gloo was also essential in shutting down the opposing jungling Benedetta. Todak shattered RSG MY's crystal at the 14-minute mark after two successful team fights.
Signs of an epic comeback
RSG MY recognized that the real problem and continued to first ban the troublesome Hayabusa. They also prioritized the Kufra pick for Zacus and that turned out to be the defining factor, as the Desert Tyrant was the primary catalyst in creating havoc for Todak. Zacus garnered a total of 22 assists with plenty of clutch initiations in game 2. 
The victory sparked RSG MY's fighting spirits and propelled them to go on a rampage. They cruised through Game 4 and Game 5 with the same playbook of securing an Assassin core for Leixia, roaming Khufra for Zacus and Izanami's signature Lunox. 

One game away from losing the title, Todak went for a conventional draft with 4Meyz snatching the Lancelot and Ciku piloting the sidelane Wan Wan. However, RSG MY outsmarted the swordfishes when they whipped out a surprise Zhask pick for Lolealz. They were able to capitalize on the King of Swarms' ability to push the lanes hard and took down 5 turrets in 9 minutes.

And with a final lord fight led by RSG MY, Todak's frontline failed to catch Leixia's Yi-Sun Shin and that spelled the disastrous end of their title defense. RSG MY marched on and shattered the opposing crystal to claim the second MPL Malaysia champions title for the RSG franchise, but the first for the former Bosskurr players.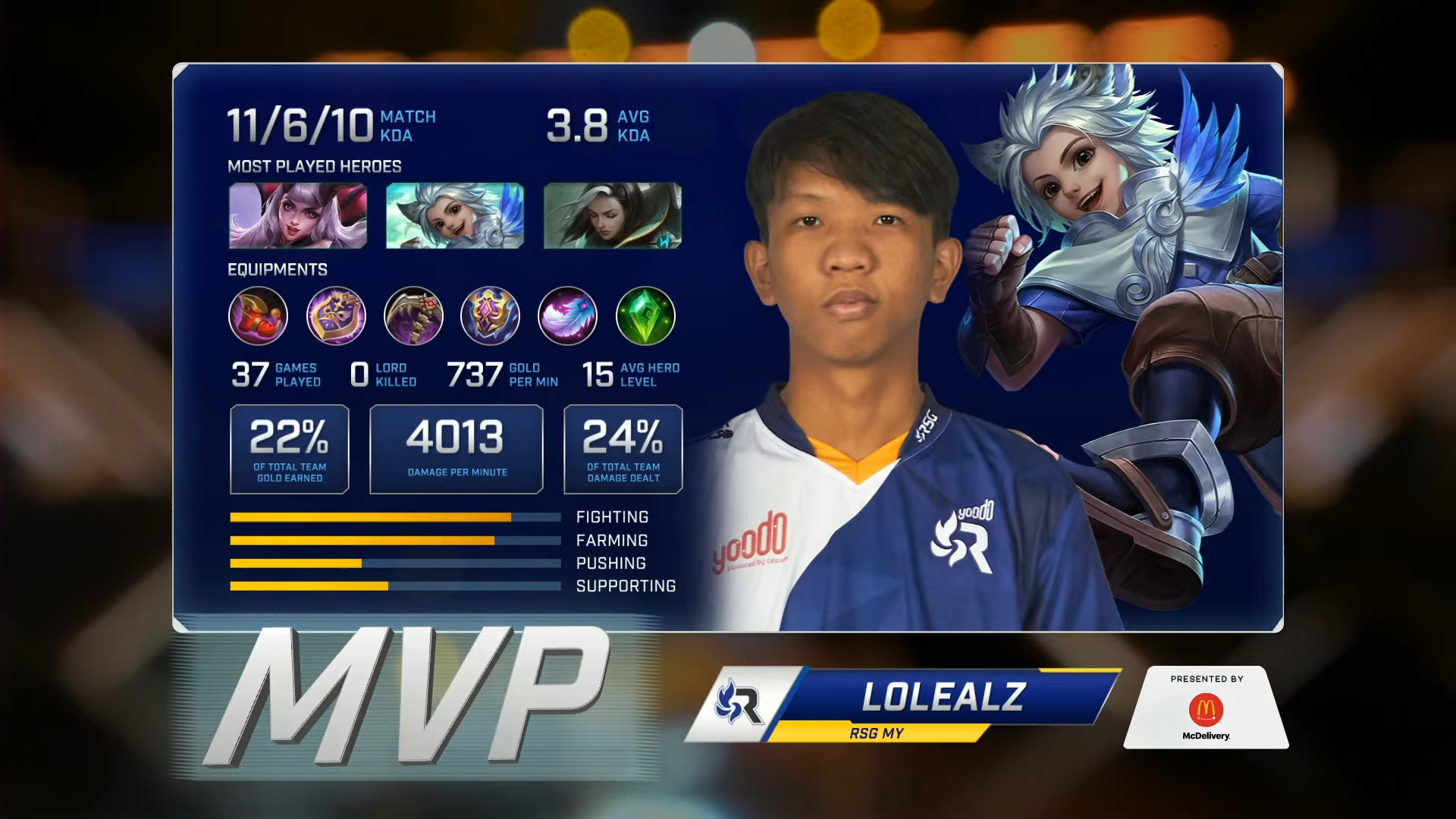 RSG MY will take home a grand prize of USD 25,000, including 1 year worth of McDonald's for the Playoffs MVP, Lolealz who commanded an insane hero pool.
Additionally, this resulted in RSG as the second esports organization alongside EVOS to have 2 teams competing at the upcoming MSC 2021.
Check out our brand new Mobile Legends tab for more updates and stay tuned at GosuGamers for more esports content.