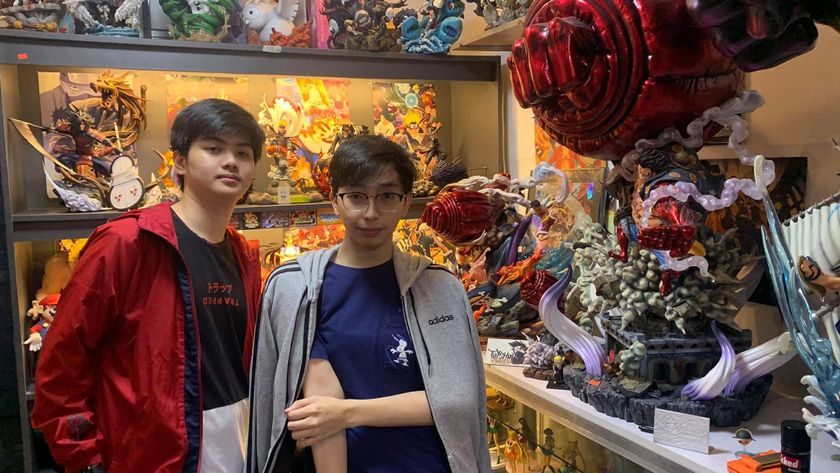 Blacklist conquer while Onic fall
After the excitement and antics of Day 1, Day 2 of MPL – PH Season 7 Playoffs were set for more fireworks with two more fantastic series of MLBB action.
headline image courtesy of Blacklist International
Having waved goodbye to Nexplay Esports in the first lower bracket series of Mobile Legends Professional League Season 7 playoffs yesterday, today we would see another team exit the proceedings, leaving only six remaining. But the biggest talking point would definitely be the upper bracket battle between the Season 6 champions, Bren Esports and the Regular Season dominators, Blacklist International.
Execration are Onic's end
Onic PH may have been the one team able to pull off a double victory over Bren Esports through the Regular Season play, but the team certainly struggled to find solid form a lot of the time too. The team's final five series were all unsuccessful, thus leaving them to battle through the lower bracket. For Execration, they matched this, having a five-game loss streak between Weeks 4 to 6, but it was not the showing they were hoping for as they now hoped to turn things around.
Although XctN took a strong, commanding victory in the first game, game two went the way of Onic, as both teams showed that it was their drafting that would matter the most in this elimination series. After a magnificent showing in game 2, Hate seemed to be XctN's target in game 3, as they blew up the player quickly whenever possible to take the series lead. However, even with series point, XctN were unable to close out the series early, as Onic turned things around to tie the series once more, in one magnificent game 4 moment.
With one final game to determine which team would be the second elimination of MPL – PH S7, XctN went in at full force, never allowing Onic a moment to breath. Even when Onic found a small opening, they were too far behind to get back into the game and eventually they succumbed to a stronger XctN squad.
Bren cannot decode Blacklist
With that series over, it was time to look toward the upper bracket for one of the most anticipated series of the playoffs with Blacklist International taking on Bren Esports. While Bren did have a shaky start to their regular season, once they found their footing, they were nearly unstoppable on their warpath through to the upper bracket. For Blacklist, the only blemish on their regular season record was a loss to Bren as they went 12-1 – so everyone was waiting to see if Bren could decode the Blacklist lineup once again.
It was a brutal opening game to the series for Bren as they picked a Phoveus in an attempt to deal with Edward's Benedetta and it failed terribly. Blacklist were relentless as they pummeled their way into a 1-0 lead. A far better game from Bren was seen next, but it was nowhere near enough to contend with the might of Blacklist. Even though they did not stomp on Bren as they did previously, Blacklist remained unrelenting in their pursuit for a series victory.
It seemed as though Bren would be sent packing to the lower bracket after the dominance of Blacklist, but the M2 and Season 6 champions were not ready to give up. Over the next two games, Bren completely destroyed their opponents, ripping Blacklist apart and taking things to a decisive game 5. But that's where Bren's hopes came crashing down as Blacklist gathered their strength and took them apart once more, claiming a 3-2 victory with a wipeout to seal the series.
With that, we now look toward Day 3 at MPL – PH Season 7 playoffs which will see two more teams eliminated as the lower bracket will have both Work Auster Force taking on Bren Esports and Execration doing battle against Omega Esports. Stay tuned to our MLBB channel for all the information from the event and much more too.