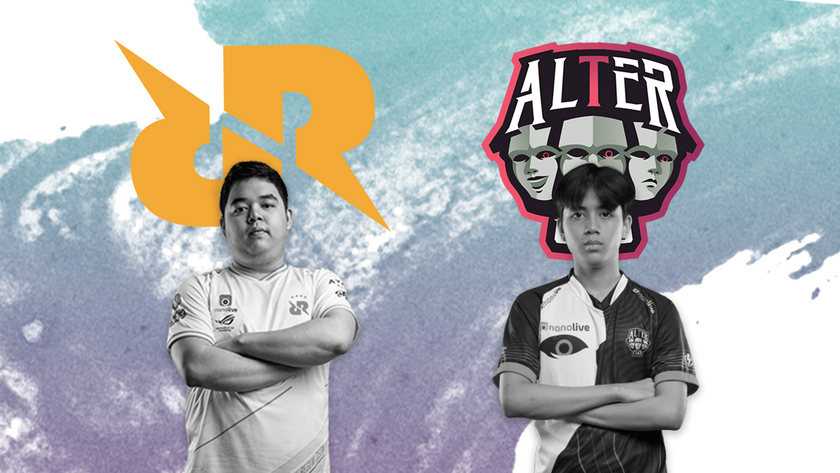 The Fall of the Titans: RRQ Hoshi and Alter Ego eliminated from MPL ID Season 7 Playoffs
The first day of MPL Indonesia Season 7 Playoffs ended with some serious upsets, where last season's grand finalists RRQ Hoshi and Alter Ego crashed out early. 
Mobile Legends: Bang Bang Professional League (MPL) Indonesia is widely considered as the best Mobile Legends league in the world, in regards to the levels of talent and gameplay. And the regular season of MPL ID season 7 has presented to the fans some insane action all season long.
As the playoffs commenced this week, the 6 best teams of the regular season converged to contest for the ultimate price - the trophy as well as a lion's share of the $300,000 USD prize pool.
 
RRQ Hoshi dethroned
Nicknamed the "Sang Raja" or the king of kings in Bahasa Indonesia, RRQ Hoshi suffered a disastrous loss to the underrated Genflix Aerowolf in round 1 of the playoffs. The defending champions even fielded superstar Lemon for the first time since the M2 World Championship earlier this year, but it was not sufficient to secure them a victory against the wolves. 
RRQ's surprise gold lane Cyclops pick for Lemon in game 1 was shocking at best but proven to be a failed experiment. Cyclops was unable to create any meaningful impact due to his limited range and crowd control against an opposing lineup that consists of Selena, Pharsa, and Chou. 
Game 3 of the series was a closer match until the late game where Genflix Aerowolf executed the Ling-Angela combo to perfection in controlling the tide and disrupted the Kings' formation. 
Rise of the machines
True to their slogan, "Programmed to Win", Bigetron Alpha (BTR) scripted their 2-1 victory over season 6's runner-up Alter Ego with disciplined precision. BTR's Branz showed the world that he is certainly one of the best carries in Indonesia with a flawless display via his signature Yi Sun-Shin as well as a solid game of Karrie. 
BTR was able to telegraph Alter Ego's aggressive game plan throughout the 3-game series and contained LeoMurphy's early game press. This victory cemented the robots' emergence and they will be facing off against ONIC Esports in the upper bracket semi-final. 
Fending off the wolves
The first day of MPL Indonesia Season 7 Playoffs ended with another 2-1 series, where EVOS Legends laid Genflix Aerowolf's playoffs run to rest. 
Led by Zeys - the mastermind and reputable coach, EVOS Legends drafted intelligently and showcased their patented methodical playstyle. In Game 3, veteran mage Luminaire showed why it is a grave mistake to let his Selena loose, where his abyssal arrows could hardly even miss.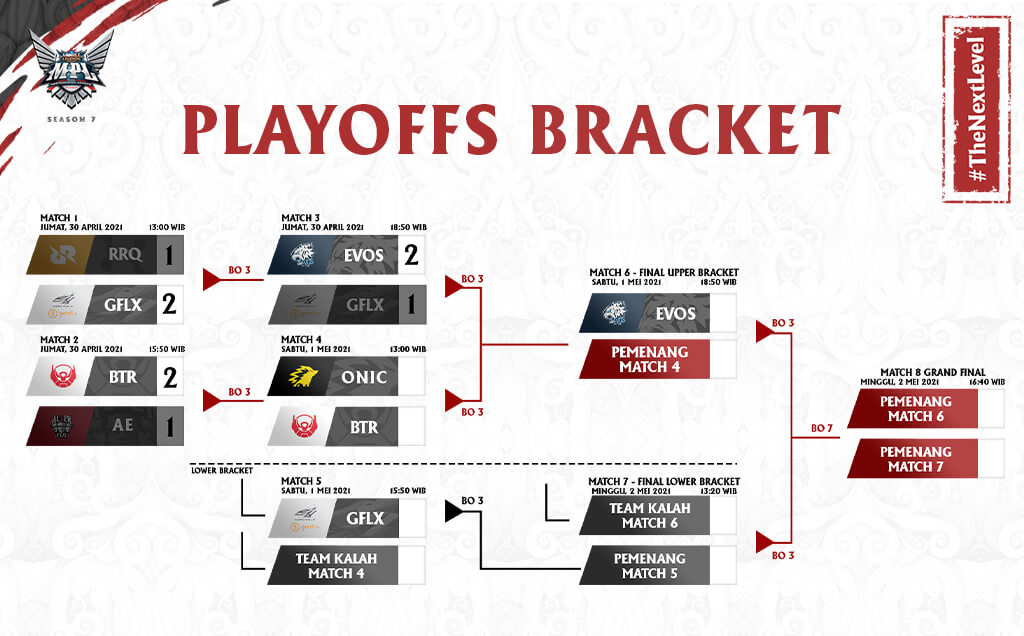 With day 2 of MPL Indonesia playoffs underway, who among the 4 remaining teams can rise to the top and claim to be the best Mobile Legends team in Indonesia? 
Stay tuned for more Mobile Legends coverage with GosuGamers.