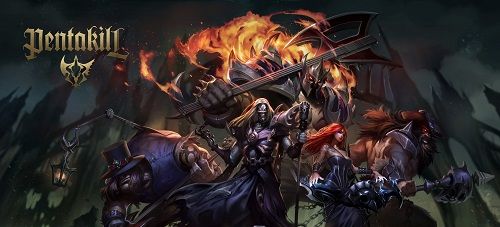 Riot's "Pentakill" released first single off new album
Riot staff along with Norweigian prog metal vocalist Jørn Lande release their first single in a series of songs to be themed off League of Legends.
With the combined efforts of Riot staff and vocalist of several power and progression metal bands, Riot release their first single about the fiction band revolving around the skins of Sona, Mordekaiser, Olaf, Karthus, and Yorick taking over Summoner's Rift.  Many suspect the lyrics revolve around upcoming lore changes to specifically Karthus, who will be receiving a visual redesign.
Due to explosive feedback for heavy demand on Reddit, many are in hopes of the possibility of the band opening up Season 4 World Championships, which will be held this year in Seoul, South Korea. The full album is set to release on June 3rd.
Source - Pentakill (Riot Games)