SK destroys PEINE and tops the group
A group which started awkwardly for SK ended with an absolute demolition of PEINE and first place finish.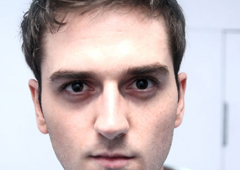 After roster problems forced SK to forfeit their opening game, Group B looked a little more problematic than originally expected. Although three teams qualify from a group of four, SK would expect to top the group and that was in serious jeopardy after the default loss. A narrow 2-1 win over Alternate wasn't hugely convincing, but steadied the ship. Tonight, though, they blew the Spaniards from PEINE out of the water.
The entire match lasted 50 minutes, and was one of the most one-sided encounters in the tournament. Ocelote absolutely dominated the opening game, going 12-1 at one point, with a bunch of assists. With over 400 ability power on Orianna after a mere 18 minutes, and a crushing performance in the top lane by kev1n as well, the game was over soon after.
The second game was a little closer in terms of kills, but only because PEINE hardly took a single fight. SK dominated and controlled the map, taking an uncontested 18 minute Baron. Vayne reached hyper carry status even before the 25 minute surrender, but it was a massively impressive team performance that made the real difference. SK is looking good ahead of next week's GamesCom – that much is for sure.
Acer.pl took second place, despite losing to PEINE earlier this week. The default win against SK means that they only had to win a single real game, which they did against Alternate. The whole group really revolved around that free win for Acer, with both Alternate and PEINE managing a win each as well. The rather unusual method of deciding a tied situation means that who goes through in third and who misses out is yet to be fully confirmed. Admins will add up the time difference:
- "The minutes and seconds of each game gets added as a positive time rating for the losers and a negative time rating for the winners. The team with the higher time ranking reaches a higher position."
Unusual, but in such a complicated situation it makes as much sense as anything else, perhaps. Only a handful of games now remain in the group stage, with Group D practically tied up. The top two will fight it out for little more than bragging rights, but Group C could get a lot more complicated. Curse EU are confirmed in first place, but there is potential for the other three spots to be completely changed and another tied situation could easily arise.