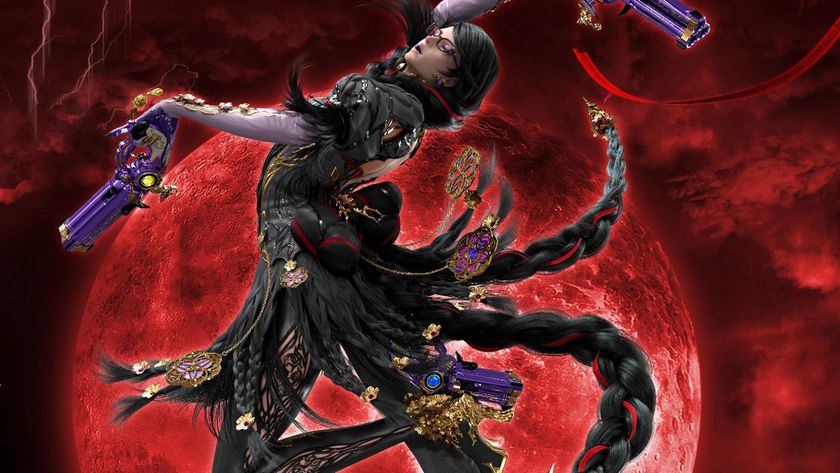 Bayonetta 3 launches in October with a family-friendly mode to censor nudity
Image: PlatinumGames
Bayonetta 3's 'Naive Angel' mode covers up the witch during cutscenes, making public playthroughs a little less awkward.
Nintendo and developer PlatinumGames have announced a release date for Bayonetta 3, the highly-anticipated action game: October 28, 2022. We also got a new trailer for the game showing off more story details, including a new protagonist named Viola and a coven of… more Bayonettas?
Watch the trailer below:
Bayonetta 3 sees the titular Umbra Witch return to fight back against an invasion of man-made bioweapons called Homunculi, but she won't do so alone. The trailer introduces us to a new playable character in Viola, a witch-in-training who battles with a sword and her demon companion Cheshire. Together, the duo will fight their way through the streets of Tokyo, the mountains of China and multiple other locations before coming across a virtual coven of other Bayonettas. It seems multiversal shenanigans are afoot. 
In a series-first, developer PlatinumGames also announced that Bayonetta 3 will come with a 'Naive Angel Mode', which covers up Bayonetta during cutscenes to tone down any nudity, which the game has quite a bit of. This series is pretty well-known for its tongue-in-cheek salacious tone, but the new mode could make playthroughs a whole lot less awkward when people are around. We can't see it making the game completely family-friendly though, given the amount of swearing involved. 
Here's a comparison video of how this mode works in-game:
Bayonetta 3 is also mixing the series' action gameplay up with a new ability called Demon Masquerade, which allows the witch to channel demons linked to her weapon in a variety of different ways. She can also summon massive kaiju-like demons into battle like Gomorrah, Malphas and Phantasmaraneae to fight other monsters while she controls the action from the streets below. 
Bayonetta 3 launches as a Nintendo Switch exclusive on October 28, 2022. Fun fact: Overwatch 2, Marvel's Midnight Suns, A Plague Tale: Requiem, Mario + Rabbids Sparks of Hope, Scorn, Gotham Knights and Call of Duty: Modern Warfare 2 will also make their debuts in October, making it a pretty excting month for gamers and a devastating one for their wallets.