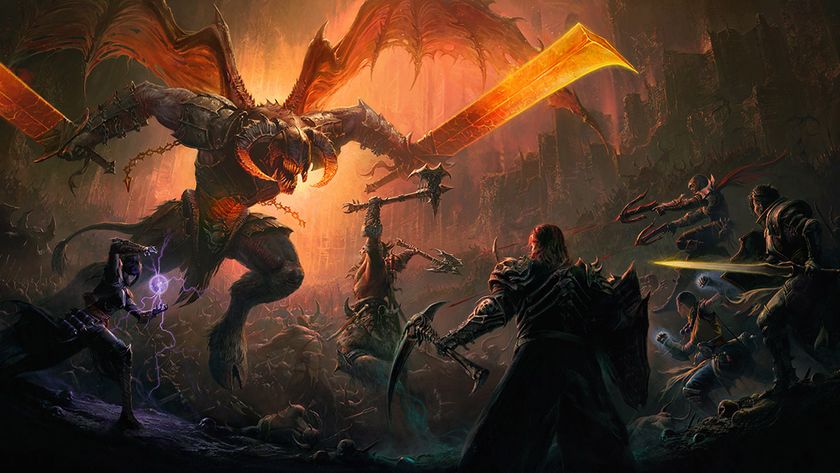 Diablo Immortal has already earned $20 million in just two weeks
Image: Blizzard Entertainment
Despite its controversies, Diablo Immortal is doing just fine for Blizzard. 
The action-RPG Diablo Immortal has managed to rake in a whopping $24 million with over 8.5 million downloads since its launch worldwide. The mobile game (which also has a PC port) has become Blizzard's second-highest grossing game after Hearthstone, despite ongoing controversy related to its extensive microtransactions. 
According to Appmagic, Diablo Immortal has been most successful in the US, with the entire region making up 26% of its downloads. South Korea, Brazil and Japan then account for 11%, 8% and 8% of downloads respectively. The US and South Korea gave Blizzard the biggest slices of revenue globally at 43% and 23% each. 
With $24 million under its belt already, Diablo Immortal has become the series' biggest global launch of all time - and it should be noted that the game has yet to launch in certain Asian regions. The game will only launch in Malaysia, Hong Kong, Macau, Taiwan, Singapore, the Philippines, Indonesia, Vietnam and Thailand on June 23 this week. NetEase has delayed the game's launch in China indefinitely, so players in that region will have to wait a tad longer.
Diablo Immortal has been buried in controversy since its launch, owing to its grind-heavy gameplay that encourages players to pay real-world money to get ahead. Currently, player progression is impeded by the rarity of Legendary Gems, which give players gameplay upgrades in Diablo Immortal's endgame. Unfortunately, it's nearly impossible for players to get their hands on a Legendary Gem without paying for it - and even if you pay for it, you're not guaranteed a 5-star drop.
Twitch streamer Quin for example, paid 25 thousand NZD for a single five-star Legendary Gem drop - so the chances of getting one on your first try aren't great. Blizzard has promised Diablo 4's monetisation won't be anything like Diablo Immortal, but that remains to be seen.