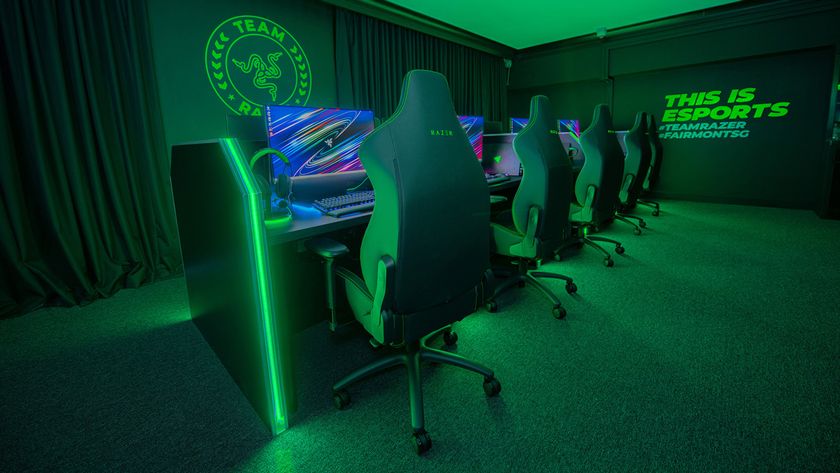 Fairmont Singapore and Razer team up for world's first luxury gaming suites
Image: Razer
Fairmont Singapore now has rooms that look a lot like mini-cyber cafes. 
Fairmont Singapore and Razer have paired up to introduce the world's first luxury gaming suites. The hotel now sports a variety of suites that mix gaming with luxury, with the hope of appealing to all gamers whether they be amateurs or pros. Just in time for The International 2022, too. 
Three luxury suites will be available at Fairmont Singapore, turning ordinary hotel suites into gaming havens decked out with Razer gear, hospitality amenities and access to other lifestyle treats within the hotel. Managing director of Fairmont Singapore Marcus Hanna said:
We are pleased to partner with Razer, one of the most recognised and notable gaming lifestyle brands in the world, to introduce the ultimate gamer-centric experience marrying Fairmont Singapore's thoughtful hospitality and Razer's gaming innovation. Building on our success of hosting last year's ONE Esports Dota 2 Singapore Major, the launch of our luxury gaming suites is set to capture the gaming niche and diverse communities of players in a time when gaming has permeated the mainstream and become a ubiquitous form of fun and entertainment.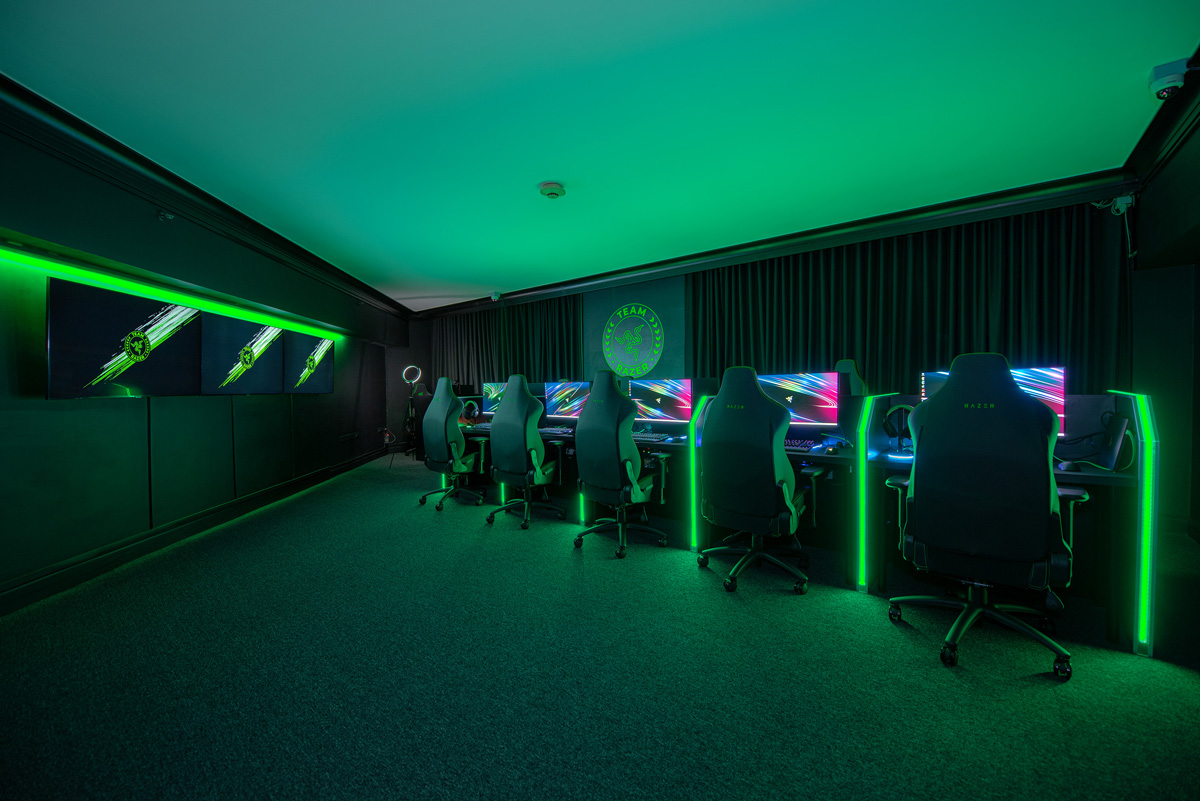 The first of the three suites is called the Razer Gamer & Streamer suite. This room is wall-to-wall plastered with Razer's signature green represented with LED light strips, complete with 5v5 battle stations and blackout shades. Razer peripherals and hardware let up to 10 players battle things out, including a Razer Raptor 27 monitor, Razer Hunstman V2 keyboard and Razer BlackShark V2 headset. You'll also find this room fitted out with Razer Iskur gaming chairs, keeping your posture in check during your stay. There's also a streaming booth for those who want to stream and play, featuring a broadcaster lineup from - you guessed it - Razer.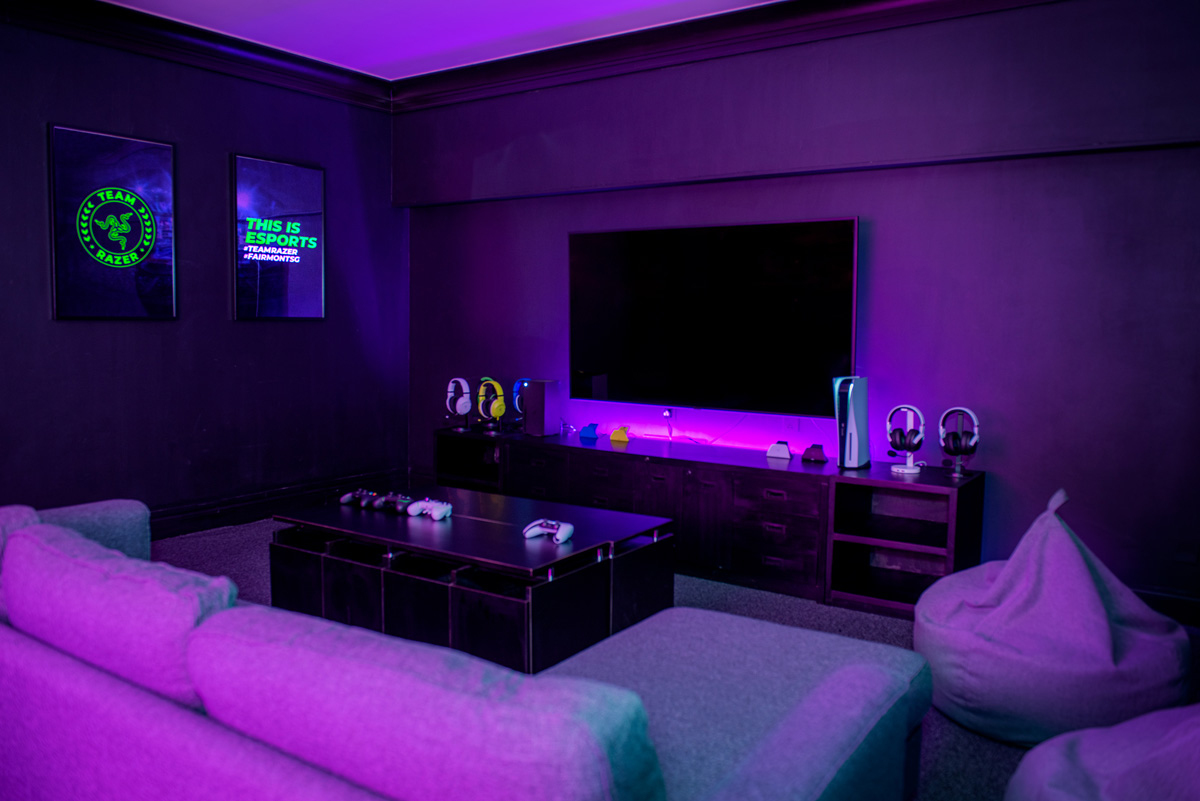 If you're looking for something more lowkey with less hardcore esports involved, the second suite might be a better option: the Razer Console Lounge. This room has the latest Xbox Series X|S and PlayStation 5 consoles with a plush sofa, bean bags and Razer Wolverine V2 Chroma controllers that practically beg for an all-nighter spent playing RPGs or multiplayer shooters. A bunch of popular games are installed for your perusal, ranging from Halo Infinite and Mortal Kombat to co-op games like Streets of Rage 4. This suite can play host to up to six players, making it better suited for friends and family.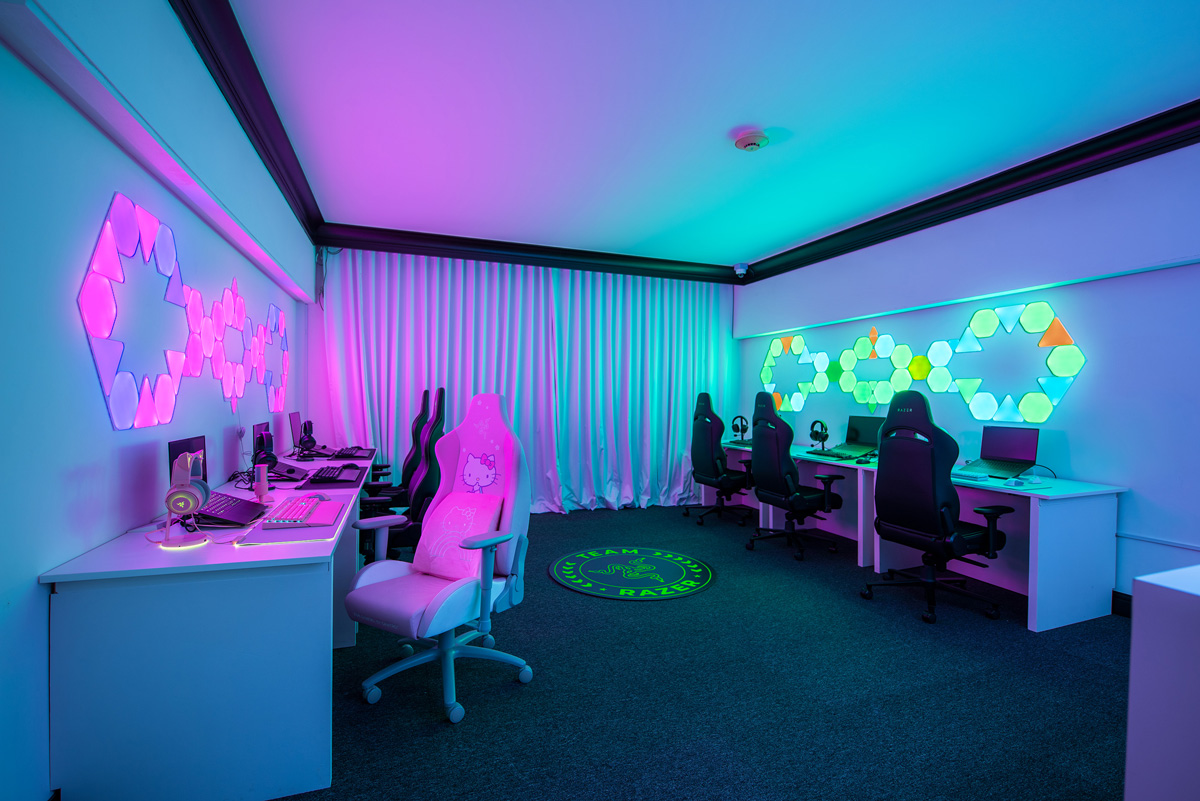 Lastly, there's the Razer Mercury Suite. This has a 3v3 gaming setup best suited for gamers and streamers with the latest Razer gear. Visually, it looks like a scaled-down version of the Gamer & Streamer suite, but geared more towards streamers than esports enthusiasts. Tables are adorned with Razer Seiren V2 Pro microphones for streaming, as well as Razer Kraken V3 HyperSense headsets. Razer Iskur X - Hello Kitty and Friends Edition, and regular Razer Enki chairs are available. 
Fairmont Singapore also offers special arrangements for birthday party events, allowing guests to pre-order custom cakes fashioned after controllers and gaming gear. The gaming suites are available for booking until April 2023 with play-times ranging from 9am to 11pm - but keep in mind that they can only be booked in two to four-hour blocks. Here's how much it'll cost you (subject to 10% service charge and 7% GST):
Suites 

Capacity 

2-hour block 

4-hour block 

Razer Gamer &  Streamer Suite

11  

persons

First 6 persons: $240; $35  per additional person

First 6 persons: $420; $70  per additional person

Razer Console  Lounge

6 persons 

$180 

$320 

Razer Mercury  Suite

6 persons 

$240 

$420
Pretty insane prices, but it could make for a fun birthday party if you've got the cash.