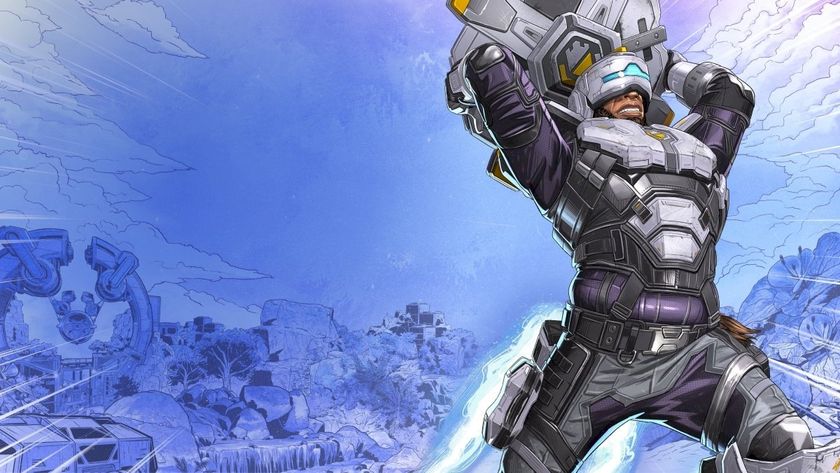 Newcastle is confirmed for Apex Legends Season 13: Saviors
The leaks have been proven true so far with Newcastle being the latest Legend.
About a month ago, Apex Legends suffered a massive data leak that showcased about two years' worth of content, which includes new legends, weapons, maps, and more. While Respawn Entertainment has been tight-lipped about it, the leak has appeared to ring true so far with its latest trailer for the upcoming new season, Saviors. The trailer in question features a new look to the game's new map, Storm Point as well as the new Legend, Newcastle (who was already teased as one of the latest characters).
Newcastle was first introduced in a Stories from the Outlands cinematic short as Bangalore's long-lost brother, Jackson. However, in the trailer, he's revealed to be the latest Legend to feature in the Apex Arena. They soon drop onto Storm Point, which now features a new base that has plenty of loot but also MRVNs that will fight back this time. Here you'll get the first glimpse of Newcastle's abilities, which look to be very defensive-oriented as opposed to Bangalore's offensive kit.
All the teams are soon interrupted by a gigantic sea creature that starts to attack all the parties, who had to rally together to take the beast down. It's here where you'll also get to see Newcastle's ultimate into play, which features a fortified castle wall that comes with enough cover for teammates. While the trailer doesn't disclose much else when it comes to new weapons and such, we can expect more information from Respawn Entertainment in the coming days.
The devs will be releasing a new episode of its 'Stories from the Outlands' episode where we will get a closer look at Newcastle. Season 13: Saviors is expected to drop on May 10 2022.