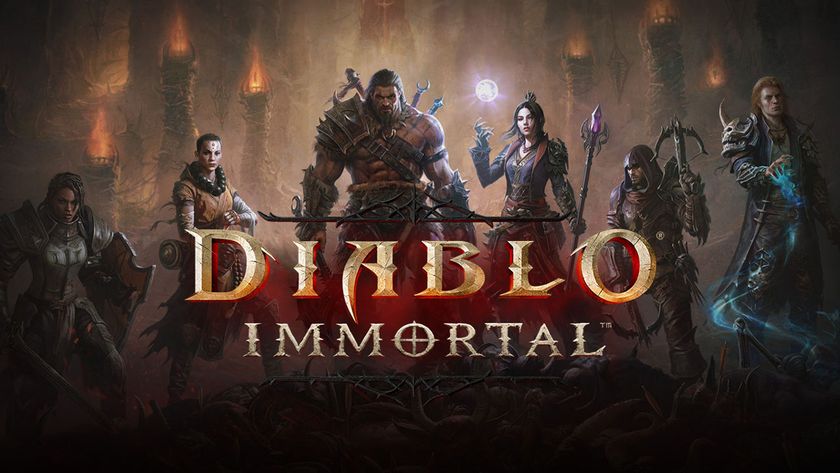 Diablo Immortal will launch in June for both mobile and PC
Image: Blizzard Entertainment
The new Diablo mobile game will also come to PC this year, Blizzard reveals. 
Blizzard Entertainment has announced that Diablo Immortal, the Diablo spin-off originally meant for mobile devices, will now come to PC as well. The game will launch on both platforms on June 2, with cross-play enabled for players across PC and mobile versions of the game. 
Blizzard revealed the news during a Diablo Immortal livestream, which went over release plans and more gameplay details for the multiplayer action-RPG. This spin-off stays pretty close to what fans might expect from a traditional Diablo experience, even if it's a little scaled-down. The game's story campaign features eight different zones, which you'll progress through in a previously-untold story set between the events of Diablo 2 and Diablo 3. Deckard Cain will be a big part of the story, so it's not exactly a missable adventure for fans. 
Diablo Immortal getting a PC port is a surprise to say the least, considering that Blizzard repeatedly denied it was in the works during the game's initial announcement. In a blog post, Blizzard mentions that it, "wanted to make sure the game reached as many players as possible - especially our most dedicated PC fans," despite feeling that it, "wouldn't be doing the title justice by releasing a game originally designed for mobile on PC."
The deciding factor for a PC port was that players would end up trying to play Diablo Immortal via an emulator on PC anyway. As a result, the game will launch in open beta on PC on June 2, with progress carrying over to the eventual full release. The PC version will have mouse-and-keyboard and controller support, as well as cross-save and cross-play enabled with the mobile version. That means you can hop from mobile to PC while playing Diablo Immortal, and carry over your progress with no interruptions. 
Diablo Immortal will feature six character classes, legendary loot to go dungeon-crawling for, Set Gear returning from Diablo 3 and more. Until Diablo 4 hits PCs (the sequel still has no release date), this could actually do a lot to scratch your itch for a new game in the franchise. It's also free-to-play, and you can pre-register via Blizzard's website here.