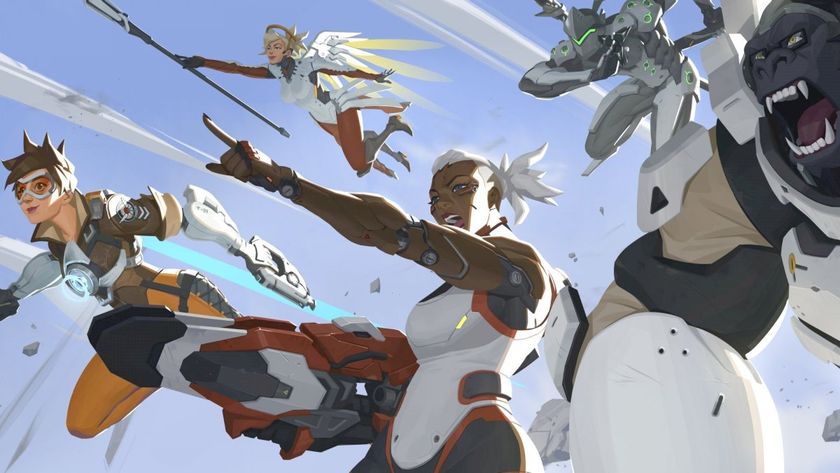 Overwatch 2's new playable hero Sojourn gets an origin story trailer
Image: Blizzard Entertainment
Overwatch's first origin story trailer in more than two years highlights its next playable hero: Sojourn.
Blizzard Entertainment has released an origin story trailer for Overwatch 2's next playable Canadian hero, Sojourn. We've known that Sojourn would be the game's next playable hero for a while now, but with development on Overwatch 2 ramping up and its closed beta set for later this month, Blizzard is finally giving us some background on the ex-Overwatch captain.
Fun fact: this is Overwatch's first origin story trailer in 756 days! The last origin story released was for the Damage hero Echo. 
Watch the video below:
As far as Overwatch's origin story shorts go, this one is pretty light on the details. Sojourn is a former Overwatch captain who worked alongside Jack Morrison (later resurrected as Soldier: 76 after his presumed death) during the Omnic Crisis. After the war, she joined him on the Overwatch team to run point, issue commands and generally support the team on all their missions. Her actual name is Vivian Chase and like a lot of Overwatch heroes, she sports a whole lot of cybernetic upgrades - from robotic legs to eyes that flash blue. 
In the trailer, Sojourn seems ready to move on from the Overwatch team and into doing something new - so we don't know where the character stands in Overwatch 2's modern-day campaign. The character was most prominently seen in a flashback story event called Storm Rising, where she guided Overwatch players through a mission. It doesn't seem like she's going to be with Winston, Genji, Mercy, Tracer and the rest of the reformed Overwatch team in present day from the jump, but she'll probably appear later on in the campaign anyway. 
Sojourn will be playable when Overwatch 2's closed beta goes live later this month. The exact timing of that beta will likely be revealed in the Overwatch team's Twitch stream tomorrow morning, where a gameplay trailer of Sojourn will be shown off before a community Q&A session. In case you're confused about Overwatch 2, we've covered everything we know about the game here.