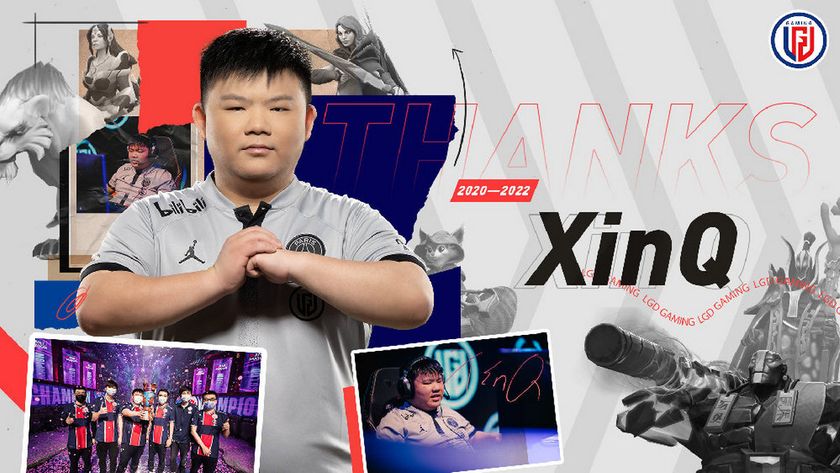 PSG.LGD part ways with XinQ
Zhao "XinQ" Zixing's stint with PSG.LGD comes to an end after two years.
China's finest team, PSG.LGD will enter the new Dota Pro Circuit season with a couple of new players.  For now, they need to find two replacements as Zhao "XinQ" Zixing is not the first player exiting the roster that brought PSG.LGD a second-place finish at TI10 and a top 6 placement this year in Singapore, at TI11.
PSG.LGD's hard lane will feature a whole new duo in the next DPC as Zhang "Faith_bian" Ruida hasn't changed his mind and is indeed retiring, leaving the offlane position vacant.
According to the official announcement, made on Weibo, XinQ's contract with PSG.LGD came to an end and he is leaving the organization as a free agent.
Both players came to PSG.LGD the in September 2020, when the organization lost four players and brought in just as many from EHOME, along with Zhang "xiao8" Ning, who returned to LGD, but in the coach role.
This year, about 10 days before the roster lock deadline, PSG.LGD hasn't announced any other changes except for XinQ and Faith_bian.

PSG.LGD current roster
Wang "Ame" Chunyu

Cheng "NothingToSay" Jin Xiang

Yiping "y`" Zhang
PSG.LGD as well as XinQ have time to make the final arrangements for the next competitive year until December 9 at 11:59 am PT, when per Valve's DPC rules, the shuffle window will close.