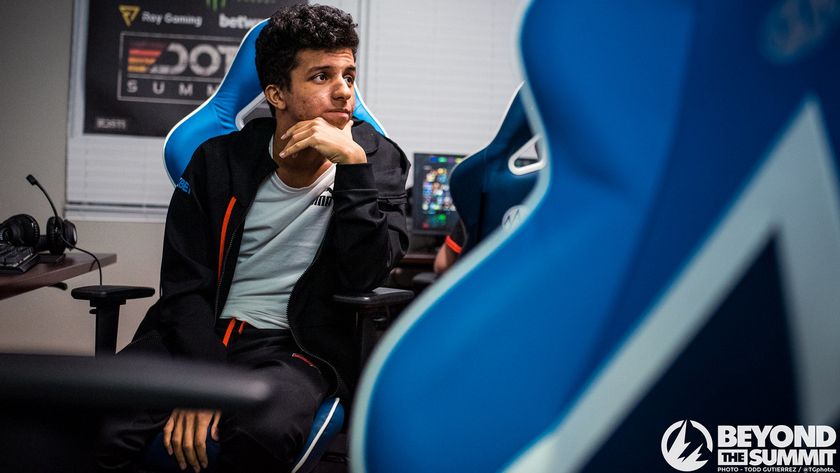 NAVI clean sweep Outsiders to stay at the top of EEU Division 1
Natus Vincere continue their campaign for a spot at the upcoming Arlington Major with a dominant victory over the Virtus.pro line-up which competes under the Outsiders tag in the Dota Pro Circuit.
At the halfway point in the third and final tour of the 2022 DPC, NAVI are sitting at the top of Division 1 in the Eastern European league with a 3-1 overall series score. Their latest victory came over Outsiders, who entered the Summer Tour with a slightly adjusted line-up after removing Ivan "Pure" Moskalenko from the team.
Outsiders had the last pick in the first game and reserved it for a Terrorblade Roman "RAMZES666" Kushnarev although they knew that they will be playing into a decent amount of magic damage coming from a carry Gyrocopter and heavy heals provided for NAVI by an Io- Enchantress support duo and an offlane Dawnbreaker.
Given their parings, NAVI had no issue winning all three lanes, and with the global map presence between Dawnbreaker and Io, the game transitioned into total domination from NAVI who made perfect use of their combos to keep Outsiders at disadvantage the whole match.
Dawnbreaker received first ban priority for Outsiders in the second game, along with Marci and in the next phase, they also took Io out of the pool. However, NAVI had a different approach in mid and brought plenty of catch spells to the game with an offlane Lycan, mid lane Puck and a position 5 Clockwerk to deal with Outsiders' mid lane Keeper of the Light.
The KotL shenanigans were completely countered by NAVI, who once again forced Outsiders to stay in a defensive stance despite having a rather aggressive and beefy draft with a carry Templar Assassin and an offlane Doom. The superior vision didn't help them either, even when they tried to salvage the game with a sneaky 15 minute Rohan attempt which got overturned by Alexey "Solo" Berezin, who stole the Aegis with his Clockwerk. The game was decided with the second Roshan kill which went to NAVI and with the Aegis on medusa, they became unstoppable in claiming a 2-0 victory.
NAVI have three more matches to lay this Summer Tour, the next one being scheduled on the 1st of July at 15:00 CEST, against Mind Games while the rest of the teams in the Eastern Europe Division 1 league have four more series to play.
headline image credits: Beyond the Summit