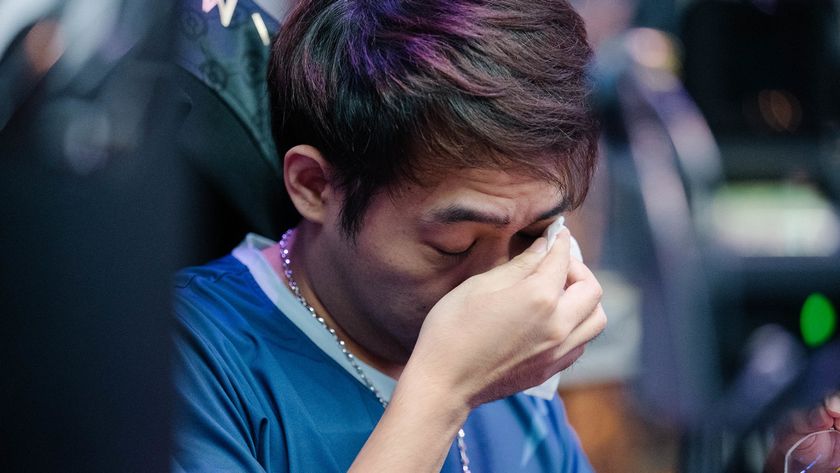 Elephant make a surprising early exit from TI10
Day one of the TI10 Main Event has come to a close with the most anticipated best-of-one elimination match of the tournament between Elephant, China's superstar team, and Evil Geniuses, the top ranked team at the end of the 2021 Dota Pro Circuit.
Given the caliber of these two teams not many even dared to think that Evil Geniuses vs Elephant would be a best-of-one duel for survival in the first lower bracket round at TI10. If anything, most fans had these two teams somewhere in the top four.
However, Elephant's whole year with no opportunity to play versus western teams got them in trouble during the group stage at the biggest tournament of the year. Qualified for TI10, in the group stage, they won just two series through four days of action, against two South American teams and that placed second to bottom in Group B.
For EG, the groups were an up and down roller coaster with two sweeps, three draws and two losses, which pushed them into the brutal bo1 lower bracket first round of the playoffs.
 
Facing elimination in what Tal "Fly" Aizik described to us as "a battle to the death," Evil Geniuses aligned a fast-paced draft rounded with a last pick a Night Stalker for Daryl Koh "iceiceice" Pei Xiang. While EG were looking to assert lane dominance and methodical objective taking, Elephant went with two big ultimates coming from Tidehunter and Silencer, which forced them to play around their big cooldowns.
Although they had a Storm Spirit in the mid lane and Sven in the carry position, they couldn't prevent EG from taking the first tier one tower during the first night cycle, nor were they prepared for the five man Dota forced upon them at the second night time. EG were able to methodically take map advantage and hunt down Elephant's cores with their superior vision provided from the NS and a Disruptor.
By the twenty-minute mark, EG had already taken control of the map and were constantly pressuring Elephant. The early lead allowed Andreas Franck "Cr1t-" Nielsen to go for a first item Aghanim's Scepter on his Elder Titan and with him ready to lead the charge spell immune from the Aghs, EG became truly unstoppable in their quest for a comeback from the lower bracket rounds at TI10.
Unfortunately for the Chinese fans, with both Elephant and Team Aster eliminated on the first day of the playoffs, they are left with just three teams to cheer down from five, while EG's victory ensures that NA pushes forward with two teams looking to inflict some damage in the lower bracket.
Day 2 is set to begin Wednesday, October 13, at 10:00 EEST with the upper bracket quarterfinals followed by two elimination series, which from here on will be best-of-three affairs.
TI10 Main Event Day 2 schedule:

Upper bracket
10:00 EEST PSG.LGD

vs

T1
13:00 EEST Virtus.pro

vs

Vici Gaming
Lower bracket:
16:00 EEST Team Spirit

vs

Fnatic
19:00 EEST OG

vs

Quincy Crew
A full Day 1 recap, as well as predictions for Day 2 of the main event, can be found in our special Unmuted edition for TI10, below.