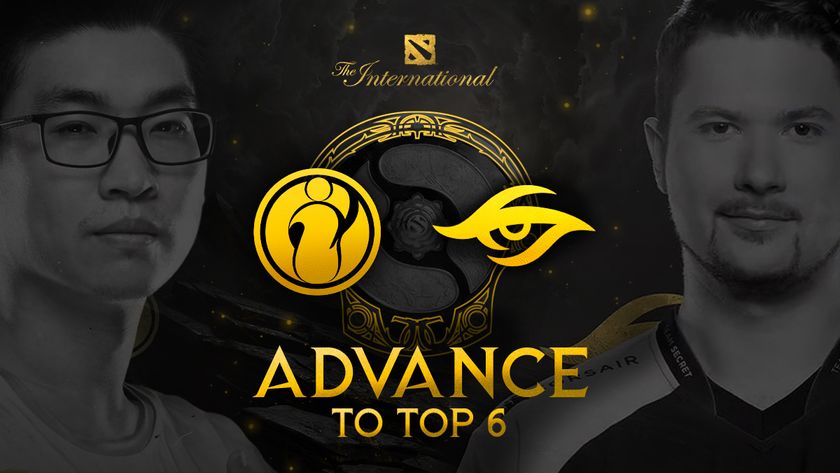 Invictus Gaming and Team Secret advance to top six at TI10
The International 10 Main Event began today, Tuesday October 12 with the upper bracket quarterfinals from which Invictus Gaming and Team Secret emerged victorious.
Invictus Gaming came into the Main Event as the top seed team of Group A, which gave them the advantage of choosing their opponents. They picked the debutant line-up of Team Spirit, who gave them a headache in the opening match of the playoffs.
 
While iG carefully put together a team fight oriented draft with a support Io, a carry Money King and mid Leshrac, Team Spirit went full on nuke damage and played their chance at an upset on the big stage with Illya "Yatoro" Mulyarchuk's Morphling.
 
Bans

* This player was a stand-in for this match
Although they never held the gold advantage through the entire game and they also made a few unforced errors, around the 33 minute mark, they found a good team fight and forced a high ground push with a lucky double damage rune spawn.
Yatoro landed the first rampage of the Main Event allowing his team to go straight for the throne to open the playoffs with an incredible victory over one of the two strongest Chinese teams.
However, their inexperience showed even more through the next two games. iG evened out the series with a Morphling of their own, paired with Lion Ember Spirit for the same nuke damage treatment they got in game one, while in game three they hunted down Spirit's youngsters with a 15 minute Aghanim's Scepter on Spectre and Zhou "Emo" Yi's signature Storm Spirit.
After iG secured their spot in the semi-finals, the playoffs continued with Team Secret sending the two time TI champions, OG to the lower bracket.
 
OG opened their playoffs run with the already tested offlane Io paired in the bottom lane with Tusk, a combo that they played in the group stage as well. But,unfortunately for OG, the outcome was the same as in the groups. Although they had a very explosive laning and mid game stage, Secret had one of the most powerful annoying combos in Morphling-Earthshaker and an overall very mobile hero lineup that was able to chase OG across the entire map and turn the tides in their favour.
Heading into the second game, Team Secret secured a mid lane Tinker along with an Ursa-Magnus combo and annihilated OG in under 30 minutes. They won all three lanes and gave OG no room for comeback, closing the match with 42 kills to 4 to join Invictus Gaming in the upper bracket semifinals.
This marks the first time since 2017 when OG will have to make a lower bracket run for the Aegis. They will return to the arena tomorrow, October 13 for a best-of-three battle for survival against the winners of the lower bracket first round between Quincy Crew and Team Aster. 
In the meantime, Day 1 in the Main Event of TI10 continues with four best-of-one elimination matches played one after another as follows:
17:30 EEST Team Undying

vs

Fnatic
18:30 EEST Quincy Crew

vs

Team Aster
19:30 EEST beastcoast

vs
Alliance
20:30 EEST Evil Geniuses

vs

Elephant