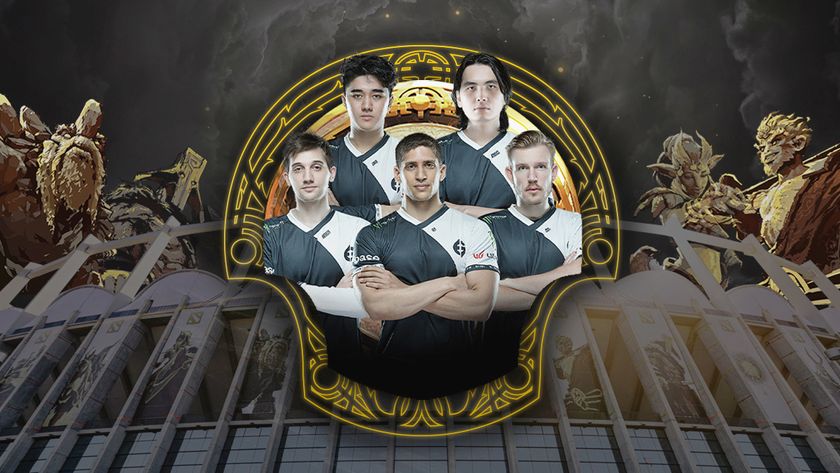 Fly on Evil Geniuses' bo1 versus Elephant: "It's going to be a battle to the death"
The International 10 Main Event features all NA teams starting from the brutal best-of-one lower bracket first round.
It's the first time ever when Evil Geniuses landed in this situation and a day before their first elimination match we had the chance to talk to the team and learn what went wrong for them in the group stage.
EG had a very good Dota Pro Circuit run ahead of TI10. They placed first in both seasons of regional leagues, reached the grand finals of both majors of the year and were the first team to secure a spot at TI10 via DPC points. Given their records through the DPC system, Evil geniuses were predicted by many to make a deep run at TI10. Some placed them in the top three, some were certain that EG would fight for the Aegis of Champion in the grand finals.
With them landing in the lower bracket, the road to the grand finals gets a bit more complicated. At the press conference held a day before the main event, we asked the team what went wrong during the group stage matches from their perspective and the answer came bluntly "we just didn't play well."
Without willing to go into details, EG just mentioned that they've made "a few too many mistakes in some of the games" and that based on those, they don't deserve to be in the upper bracket. We also asked if they felt under more pressure than usual after most of the analysts put them among the top three favorites at claiming the Aegis.
GosuGamers: A lot of analysts and fans put you, PSG.LGD and OG as the top three to take this year's aegis. Does this kind of pressure weigh you down?
IceIceIce: Not really. After playing for so many years and in so many tournaments, you learn not to be affected by others' opinions. You learn to not be grudged by whatever you read online. Normally, I think the value comes from people around or from my team or even from myself.
 
GosuGamers: You've been one series away from the upper bracket. Did you expect Undying to put up such a fight in the second game against you?
Cr1t: We practiced against them quite a bit and honestly, we lost more than we won. We were not taking them lightly at all. We definitely knew we had to play our best. They are a good team and they have good Dota minds on the roster.
 
GosuGamers: We haven't seen too much versatility from EG in terms of hero picks as compared to a lot of other teams. Is it an issue with the current meta or is it a conscious decision to play safer?
Fly: I think there are a few elements here. We don't want to be giving away too much of how we think about the game. Every team wants to stay in their comfort while also exploring their options. Sometimes a team looks really good in the tournament by doing that.
Let's say a team decides to play Io offlane. You are going to look at it and decide if it's good for you or not. We have our own process on how we choose what to pick. In the end, we will do what is right for us. It doesn't really matter whether others think we are versatile or not. All of that is other people's opinions and it doesn't really change anything for us.

GosuGamers: First lower bracket game for EG is a bo1 against Elephant. How do you approach the game? Do you think that their lack of games against western teams makes them an easier target or are you cautious facing a wounded beast?
Fly: I think Elephant is one of those superstar teams with a bunch of players that have been really successful not just in TI but also in general. We have a lot of respect for those guys. We think they are really good. We didn't get a chance to play against them a lot. It's a Bo1 and anything can happen. But at the end of the day, it doesn't matter who we play, we are going to bring out the best. I'm sure they will also bring their best, it's going to be a battle to the death.
The International 10 Main Event kicks off today, October 12 at 09:00 CEST/15:00 SGT/03:00 EDT with the upper bracket first two series. The full first round of the lower bracket, the best-of-one matches, are scheduled in the afternoon; local time as follows:
15:30 EEST Team Undying

vs

Fnatic
16:30 EEST Quincy Crew

vs

Team Aster
17:30 EEST beastcoast

vs
Alliance
18:30 EEST Evil Geniuses

vs

Elephant
All four teams that will be eliminated on Day 1 of the Main Event will head home in the 13-16th places with $600,300 for their TI10 run.