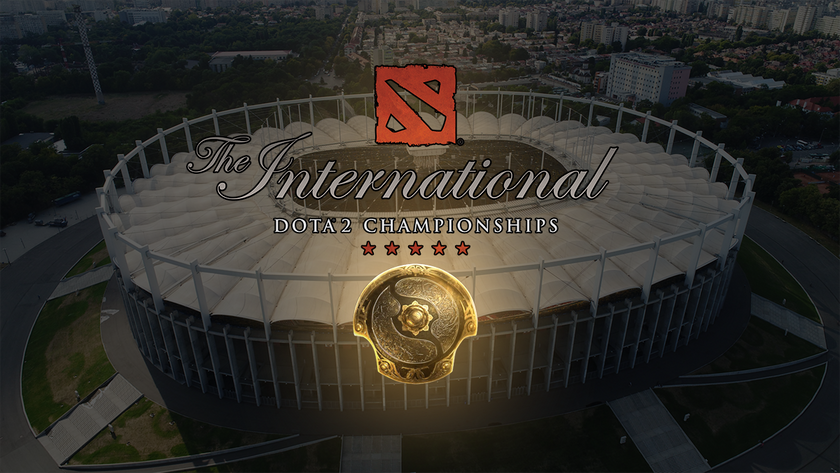 The International 10 will be a fully-masked, fully-vaccinated event with limited ticket sales
Dota 2 fans rejoice as the anniversary 10th edition of The International will welcome in-person spectators at the National Arena from Bucharest, Romania.
Ticket sales will go live on September 22 at 12:00 EEST via theinternational2021.entertix.ro with three separate two-day bundles and a couple of requirements for those interested to attend the event in person. The tickets will be available only for the playoffs stage, which will unfold October 12-17 and will be available to purchase as follows:
Midweek #1: October 12 and 13: 249 Lei (~ $59)
 Midweek #2: October 14 and 15: 249 Lei (~ $59)
 Finals: October 16 and 17:  999 Lei (~ $237)
In an effort to keep the event safe for all attendees the arena won't be filled to full capacity, Valve announced and mentioned that they will be "opening specific sections that maximize the experience for attendees while allowing for distancing between parties." The ticket bundle purchases are limited to 5 tickets of each ticket bundle for a total of 15 tickets per transaction.
Additionally, all attendees will be required to show a valid ID and proof of full vaccination with the last vaccine shot done at least 10 days prior to the event at the Vaccination Verification tent which will be located just next to the Will Call ticket station. In order to be verified, the vaccination proof will need to be in English or Romanian.
TI10 will be a fully masked event as well. Once they have passed the verification steps, all attendees will be requested to wear both the ticket badge and the vaccination verification wristband to attend the event in the National Arena. TI10 tickets will not be refundable unless the event itself is cancelled for any reason. For more info regarding the ticket sales visit the Dota 2 blog and the FAQ page.