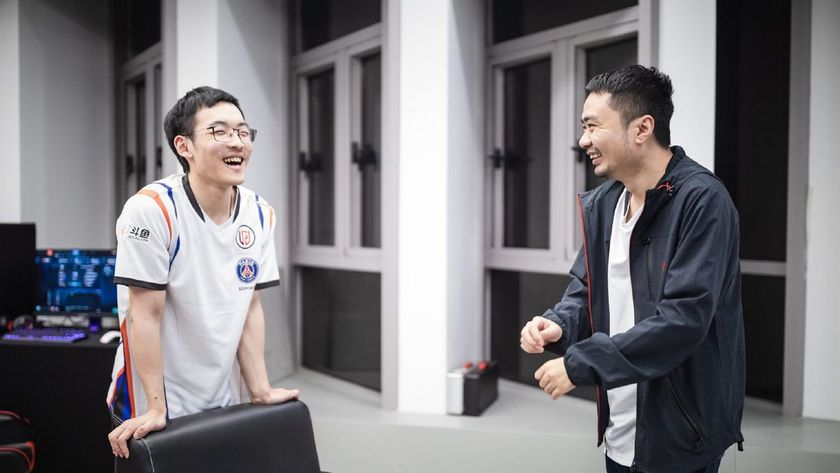 PSG.LGD claim OGA Dota PIT Invitational title with xiao8 mid
OGA Dota PIT was the second tournament that PSG.LGD had to play with their coach Zhang "xiao8" Ning in the mid lane position while they wait for Cheng "NothingToSay" Jin Xiang's visa to be hopefully sorted out in time for TI10.
Wrapped up last night, OGA Dota PIT invitational was also the second tournament in a row with a grand finals presence for PSG.LGD, who this time around displayed total dominance to claim the title. If at the end of August they fell short to an unstoppable Tundra Esports in the ESL One Fall 2021 grand finals, at OGA Dota Pit they had a similar trajectory, crushing the upper bracket and taking revenge over Tundra in the finals. Unfortunately for the latter, they lost the only shot that they had in the lower bracket finals against Team Spirit, hence the best-of-five grand finals pitted PSG.LGD against a new challenger.
Team Spirit opened the series in full aggression mode with a Sven-Shadow Demon safe lane duo and a Queen of Pain for Alexander "TORONTOTOKYO" Khertek in the mid lane, who was meant to set up a fast-paced tempo early on. However, PSG.LGD's sustainability in the safe lane provided by Io and their overall mobility with Slark and Batrider in xiao8's hands in the mid lane allowed them to survive and, even more than that, take control of the early stage of the game. Nonetheless, past the 15-minute mark, a good team fight taken in their own jungle allowed Team Spirit to stop PSG.LGD's momentum and make a gold swing in their favor. This was followed by another good fight in the Roshan pit where PSG.LGD spent a couple of buybacks with no positive outcome, which brought the first game victory for Team Spirit.
However, that was the only game they could take from PSG.LGD. The Chinese team, although not in the full formula, went on doubling down on their adversaries' aggression stance and evened the series with a position 4 Monkey King and a mid lane Pangolier in game two. They took the lead in game three with a spotless Faceless Void performance from Wang "Ame" Chunyu and landed the tournament victory by switching things up in game four by picking Pangolier again, but reserving the last pick for a Necrophos, which turned to be their mid lane choice, while the Pango was utilized in the offlane in the hands of Zhang "Faith_bian" Ruida.
OGA Dota Pit Invitational final standings:
1st place: $114,500 - PSG.LGD
2nd place: $59,500 - Team Spirit
3rd place: $32,100 - Tundra Esports
4th place: $22,900 - T1
5th-6th place: $13,800 - Fnatic, SG esports
7th-8th place: $9,200 - Team Undying, Thunder Predator
headline image courtesy of Perfect World