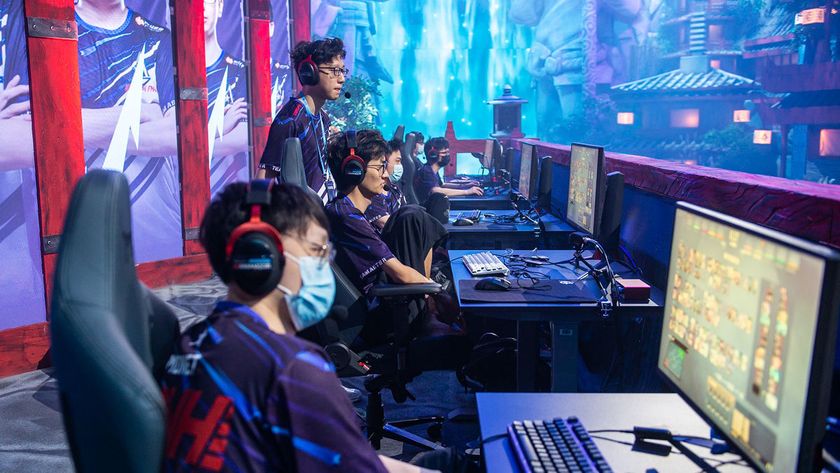 Team Aster donate all their i-League winnings to Henan flood relief
Team Aster was crowned champions of i-League 2021 this past weekend and the $92,500 prize for first place will be donated by the organization to support relief efforts in central China.
According to an announcement made by Aster on their Weibo page, the decision of donating the full prize money from i-League 2021 was made together by the "club's staff members, the Dota 2 division players and coaches," who will not keep any of the prize money.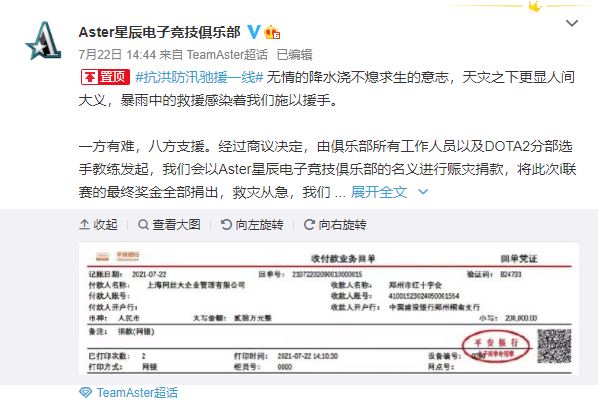 China's Henan province has been dealing with historical levels of torrential rains for the past week. Over one million people were displaced after the whole central China was flooded. According to a report from the American publicly funded non-profit media organization, NPR, "an extensive relief and rescue mission is deployed by both the Chinese military as well as private groups to inject much-needed food and water into submerged communities and bring flooded residents to temporary evacuation centers."
This is Aster's second donation this year after, in January 2021, they also gave $30,000 to Wuhan Charity Federation to aid the efforts on combating the spread of COVID-19 in the country. 
Team Aster has been competing along with all the top tier teams in China at i-League 2021 for the past several months. The tournament started back in April, but it went on and off, to prevent overlapping with the Dota Pro Circuit schedule. Aster, who are one of the five Chinese teams attending The International 10, barely made it to the playoffs by taking fourth place in the group play. However, once they reached the final stage of the competition they cut through PSG.LGD, and swept ViCi Gaming twice to claim the championship title.
Next month, August 7-16 Team Aster will compete along with all the TI10 Chinese representatives at OGA Dota PIT Season 5, which has a total of $150,000 prize pool on the line.
headline picture credits: WePlay Holding