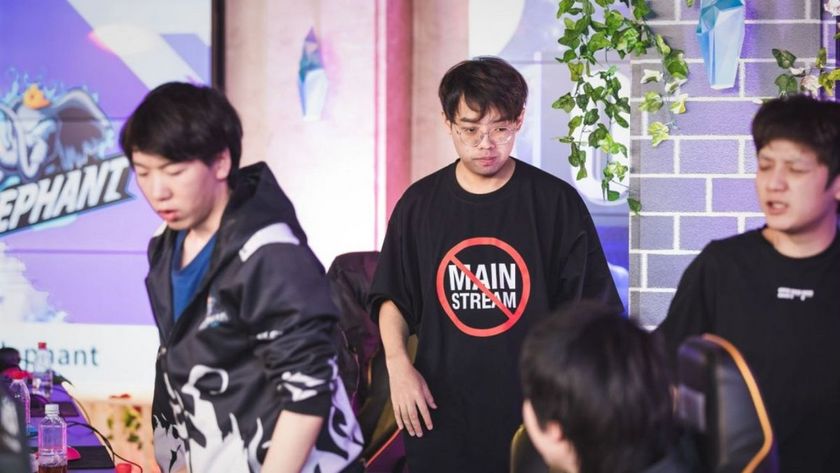 Elephant miss the second DPC Major as well
The first competitive year for the Chinese all-star team Elephant had a rough start and it ends with a heartbreaking result in the Dota Pro Circuit.
Elephant entered the Dota 2 scene towards the end of 2020 with a lot of drama attached to their name for various reasons. From fans bashing at the players for betraying their former teams, to a series of long disputes between the newly formed organization management, Elephant kept the headlines for a good few weeks for all the wrong reasons. Unfortunately, when the Dota Pro Circuit was finally reinstalled, China's star-studded roster struggled to show its full potential.
Maybe and co had to watch the first Major from home after losing a tiebreaker series with PSG.LGD that would have seeded them in the ONE Esports Singapore Major wild card stage. And while PSG.LGD went on placing third in the tournament, netting a total of 700 DPC points for their seasonal league and Major performance, Elephant needed a perfect run in the second season to hope for a spot at The International 10.  
Unfortunately, Season 2 ended with an even bigger disappointment, as this time around Elephant wasn't able to keep any type of hope alive.
 

Entering the finals series of the season with three wins and three losses, Elephant needed a victory over Team Aster to force a tiebreaker with Invictus Gaming for a place in the WePlay AniMajor wild card and they had a promising start of the series.
With Zhang "Eurus" Chengjun on Death Prophet and Zhou "Yang" Haiyang on Doom, both with deathless performances in game one, along with Lu "Somnus" Yao on Dragon Knight, leading the charge on high ground offense, Elephant cornered Aster on their side of the map pretty fast.
Headed into the second game, they looked to outmaneuver Aster with an Arc Warden and Broodmother, but their greedy draft backfired, as Aster were able to keep them under control with Liu "DD" Yuhao on Razor. With their backs against the wall, Elephant drafted in in the final game of the series, three beefy cores, hoping to outsurvive Aster in the team fights.
However, immediately after Elephant picked Bristleback, Team Aster countered them with a Shadow Demon, whose only mission was to rush Aghanim's Scepter for the break applied with the Demonic Purge. Ye "BoBoKa" Zhibiao completed the item in just 20 minutes and three team fights later, Elephant got knocked out of the contention for a ticket at WePlay AniMajor.
Unfortunately for them, this means that the only chance at going to The International 10 this August is via closed qualifiers.
 
China DPC League Season 2 standings 
In the meantime, Aster will head to the Major as China's first seed team and will start from the playoffs upper bracket. The previous Major champions, Invictus Gaming, placed only fourth this seasonal league and will start from the wild card stage, while PSG.LGD and Vici Gaming will play a tiebreaker best-of-three series on Sunday, May 23 to determine which one will head to the group stage and which one will join iG in the wild card.
headline picture courtesy of Perfect World