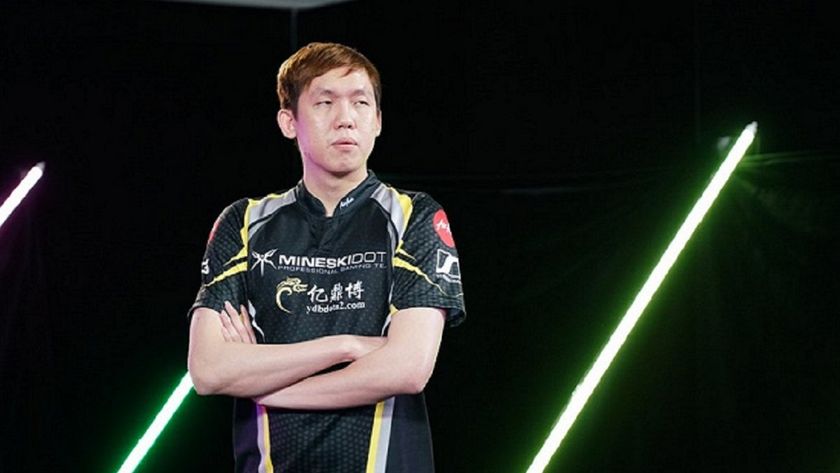 Mushi out of Team SMG
Title image courtesy of Perfect World
Team SMG has a roster change mid-way through DPC 2021 Season 2 and it involves parting ways with starting member Chai "Mushi" Yee Fung. 
Team SMG, which was founded by Singaporean pop sensation, JJ Lin entered the Dota 2 scene just prior to the beginning of the DPC 2021 Season 2. The team was formed with Chai "Mushi" Yee Fung at the helm and made a few roster changes before the league got started. 
Three weeks in, Mushi did not compete with the team. When it happened again this week, SEA casters asked Nea "Neah666" Campbell about it in a post-game interview. His response?
Roster changes. 
Malaysian/Australian player Roger "Roddgeee" Tan has been playing with the team since. 
Roddgeee has been playing in the region since 2013 with multiple notable organizations and stacks with varied results and seems to be meshing well with the team. Together they are 4:0 and are in second place in the SEA Lower Division. 
Neither Mushi nor Team SMG has made any public announcements about the change. If Mushi wants a shot at TI, he'll need to join an already formed team soon as there are no open qualifiers for TI this year. 
Team SMG Roster
Nai Zheng "MidOne" Yeik
Muhammad Ammar "Neah666" Rasulli
Damien "kpii" Chok
Tue "ah fu" Soon Chuan
Roger "Roddgeee" Tan