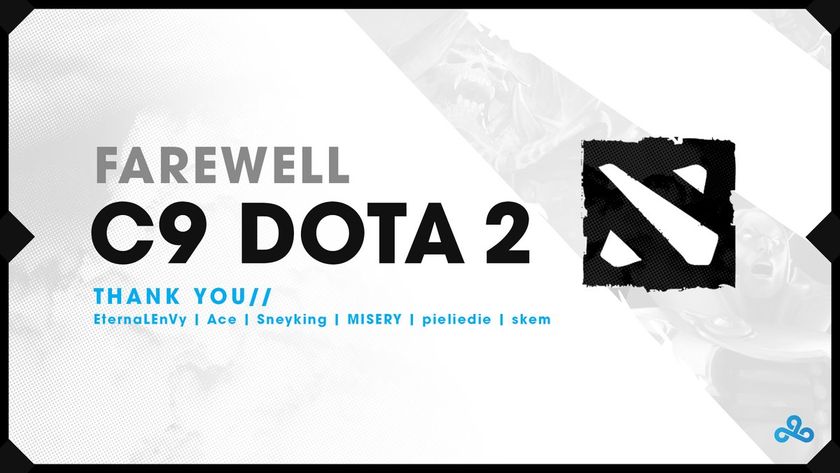 Cloud9 announces departure from competitive Dota 2
Announced yesterday via Cloud9's official website, the NA organization is bidding farewell to competitive Dota 2 circuit. 
With the announcement, Cloud9's current Dota 2 members now become free agents and are open to be signed up by other organizations.
Cloud9's team manager, Ysabel Noukky had the following statement in this regards;
"It was great working with these players and I want to thank them for being professional throughout and buying into our vision and company values. We're confident that success will follow them as their careers progress."
— Ysabel Noukky Müller, Team Manager
Cloud9 entered the Dota 2 scene back in 2014 when they signed speed gaming, the legendary squad which consisted likes of Johan "pieliedie" Åström, Jacky "EternaLEnVy" Mao, Kurtis "Aui_2000" Ling Armand "Bone7" Pittner, and Wehsing "SingSing" Yuen. The roster eventually placed Top 3 in different Premier events throughout the year with their most prominent achievement being a 5th place finish at The International 2014. 
The organization failed to repeat success in the years to come with the results drastically falling mostly due to the roster changes. 
Cloud9 made a similar move departing from competitive Dota 2 a few years back as well. However, that departure was temporary as the organization promised their fans to return. 
This time, however, the official announcement doesn't show any signs of Cloud9 returning and sadly this might mean the end of seeing EE-Sama in the white and blue.
Cloud9's current roster boasted
Cloud 9 roster

 Marcus "Ace" Hoelgaard 

 Jacky 'EternaLEnVy' Mao

 Rasmus 'MISERY' Filipsen

 Jingju 'Sneyking' Wu

 Johan 'pieliedie' Åström
Tell us what you think of Cloud9's departure from Dota 2 circuit and if the global COVID-19 pandemic has played a part in teams and organizations making such moves.