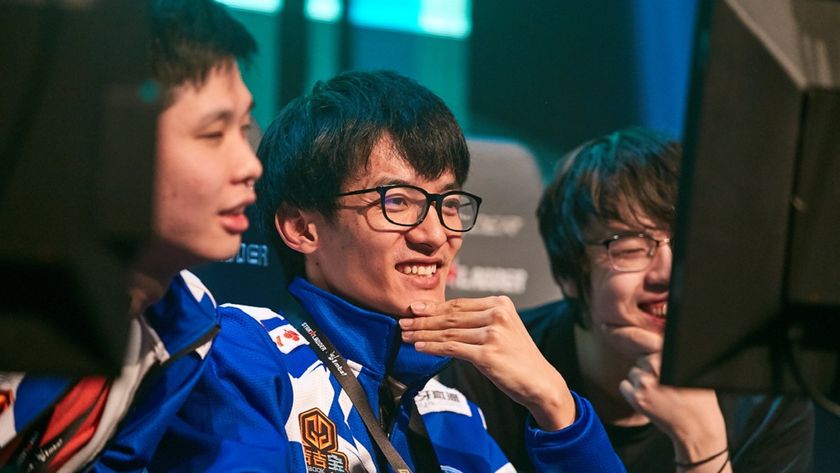 Team Aster are champions of StarLadder Minor Season 3
Title image courtesy of StarLadder
Team Aster are the champions of StarLadder Minor Season 3 and will be packing their bags for California as the last participant for ESL One Los Angeles Major. 
Alliance was favored to win while Team Aster and Gambit were pegged to be real challengers for the European team at StarLadder Minor Season 3. It seems that things weren't far off the mark in the predictions. Gambit certainly did show up to play and continued to execute impressive performances showcasing their skills. The CIS team took a commendable, if not expected, third-place finish. 
That meant that grand finals were set between Alliance and Team Aster. However, contrary to BEFORE the event, it was Team Aster that was now expected to be the better team. The Chinese team went undefeated in the group stage and then cruised through the playoffs without dropping a single match to take the first spot in the grand finals. They had previously swept through Alliance and then Gambit 2:0. It seemed that they were on another playing field than the others. 
When faced with a rematch against Alliance, Team Aster barely broke a sweat in the first two matches. A slight hiccup threatened their win in the first game, but it was just a blip, barely enough to break their stride. The second match was heavily one-sided and left many wondering if the Chinese team would make it through the entire Minor undefeated. 
Alliance struck back in the third match, taking the victory after a very close and exciting contest. Their win gave hope that they would bounce back from the two-game deficit and take the title just as they had at Dreamleague. Unfortunately for them, it wasn't in the cards this time. The fourth match was an overwhelming victory for Team Aster which promptly ended Alliance's run at the event. 
Holding the trophy high, Team Aster were the champions and now headed to ESL One Los Angeles Major kicking off at the end of the weekend. 
StarLadder Minor Season 3 teams
 Gambit

 ForZe

 business associates

 CR4ZY

 Alliance

 Team Aster

 Boom Esports

 NoPing e-sports

StarLadder Minor Season 3 brackets
StarLadder Season 3 prize pool and DPC points
*Since the minor winner also gets to participate in the major, they will only get points for the event in which they placed better (e.g: If they place last in the major, they will only get 140 points for winning the minor. If they place 8th instead, they'd get the 450 points for the major but not the 140 points from the minor)
StarLadder Minor Season 3
Between March  5-8th, eight teams determined via qualifiers battled it out in Kyiv, Ukraine for the lion's share of the $300,000 prize pool and 660 DPC points as well as the highly coveted spot at the ESL One Los Angeles Major taking place in Los Angeles, California March 15-22nd.