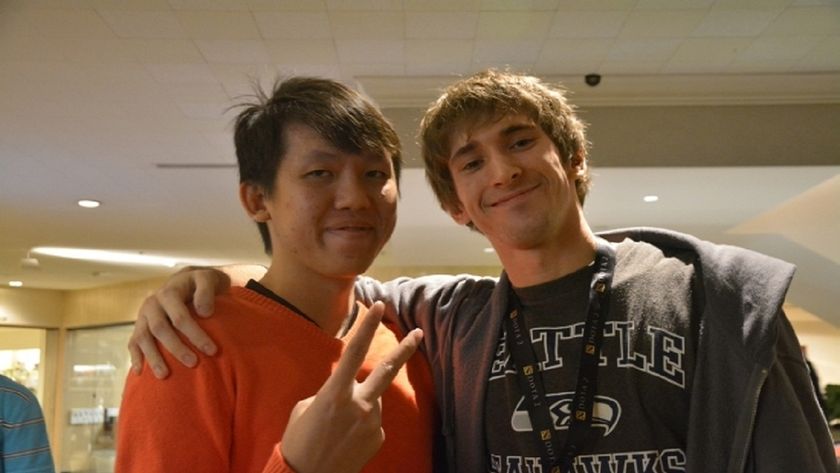 Dendi finds a new home in SEA; Rounds out Tigers roster
Shocking most fans around the world, the SEA region welcomes Danil "Dendi" Ishutin into the fold as the final member of the new Tigers roster. 
Danil "Dendi" Ishutin hasn't been part of the Dota 2 pro circuit since he parted ways with Na'vi during the post TI shuffle. Dendi had spent the last seven/eight years - the entirety of his Dota 2 career with the organization and is mostly known as Na'vi's poster child.
Although he had answered the call a few times for friends and former teammates in need of a stand-in, the legendary and iconic Ukraninan player had not committed to any team or stack for the 2018-2019 DPC season. 
Now, on the heels of the Tigers revising their roster, Dendi has resurfaced in the SEA region to play competitively once again. 
Only yesterday it was announced that Chai "Mushi" Yee Fung would be one of the two players replacing Lai "Ahjit" Jay Son and Muhammad "inYourdreaM" Rizky. While Mushi's reputation and experience is top of the line, many fans might have hoped or expected to see a player such as him join the Tigers. What most fans and the community around the globe most likely did not expect, was to see him joined by The International 1 champion midlaner to round out the roster. 
Dendi has arrived just to the Tiger's home-base in time for them to compete in the DreamLeague Season 11 Stockholm Major open qualifiers scheduled to kick off in just two days. 
Tigers roster:
 Danil "Dendi" Ishutin

 Chai "Mushi" Yee Fung

 David "Moonmeander" Tan

 Kenny "Xepher" Deo

 Sivatheeban "1437" Sivanathapillai