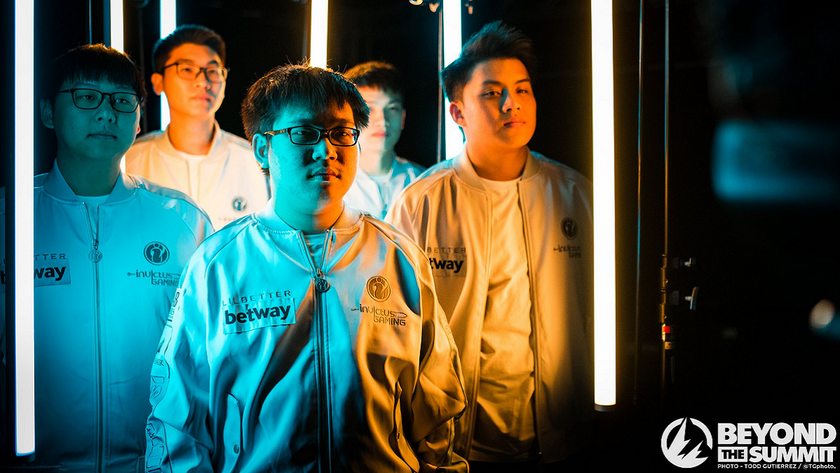 Invictus Gaming triumph at Summit 11 Minor
Title image courtesy of BTS by Todd Gutierrez
Invictus Gaming took the first DPC 2019-2020 season trophy and title at Summit 11 Minor, punching their ticket to MDL Chengdu Major at the same time. 
Invictus Gaming looked heads above the rest at Summit 11 Minor. While they did drop one game in each the group stage and the playoffs, they still seemed to be the tightest and most solid team at the event. Surprise last picks, stellar drafting, spectacular combos, and precise gameplay iG cruised through the event. 
The Chinese team swept through Chaos Esports in a clean 3:0 grand finals victory. They started out the series strong and confident, running over Chaos aggressively and closing out the first game to their advantage in just 23 minutes.
They continued to play fearsome, giving Chaos no room to breathe and stopping their cores from being able to gain any momentum. Even when taking a bad fight, iG bounced back quickly and never really lost their footing or hold on the game. 
Their decisive victory gives them the title, trophy and a ticket to compete in the first Major of the DPC 2019-2020 season on their home soil in China. 
Summit 11 Minor Teams
 jfshfh178*

 HellRaisers**

 NiP

  Ad Finem

 Invictus Gaming

 Geek Fam

 Chaos Esports*

 paiN Gaming
*jfshfh178 has replaced Virtus.pro who withdrew from the event three weeks ago.
**Hellraisers will be playing with a stand-in, Semion "CemaTheSlayer" Krivulya as Ilya 'ALOHADANCE' Korobkin has been benched. 
*** Chaos will be playing with a new offlaner, Jonáš "Saberlight-" Volek,  following the departure of Syed Sumail "Suma1L" Hassan immediately after the team qualified for the event.
Per Valve DPC rules, a team that removes a player after securing a slot at a minor or a major, will have a 20% deduction to the points obtained during that event in addition to the normal penalty.
The normal penalty is a 40% penalty on points earned from that tournament.
Summit 11 Minor Groups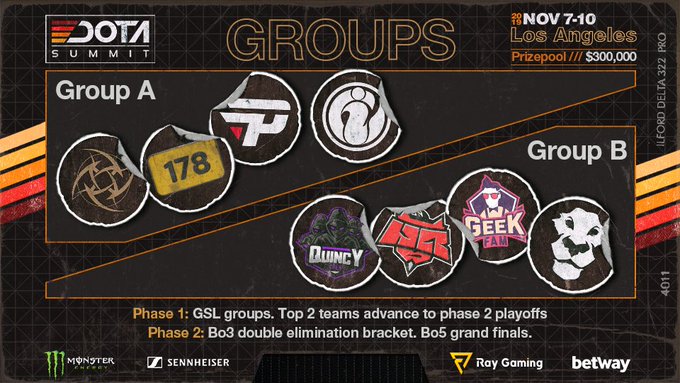 Summit 11 Minor format
Group Stage:

Two GSL groups
All games Bo3
Top two teams to the Playoffs
Bottom two teams eliminated

Playoffs:

Double elimination bracket
All games Bo3
Bo5 Grand Finals
Dota Summit Minor prize pool and point distribution
*Since the minor winner also gets to participate in the major, they will only get points for the event in which they placed better (e.g: If they place last in the major, they will only get 140 points for winning the minor. If they place 8th instead, they'd get the 450 points for the major but not the 140 points from the minor)
Summit 11 Minor
Between November 7-10th, eight teams determined via qualifiers battled it out in Los Angeles, California for the lion's share of the $300,000 prize pool and 660 DPC points as well as the highly coveted spot at the MDL Chengdu Major taking place in Chengdu, Sichuan on November 16-24th.