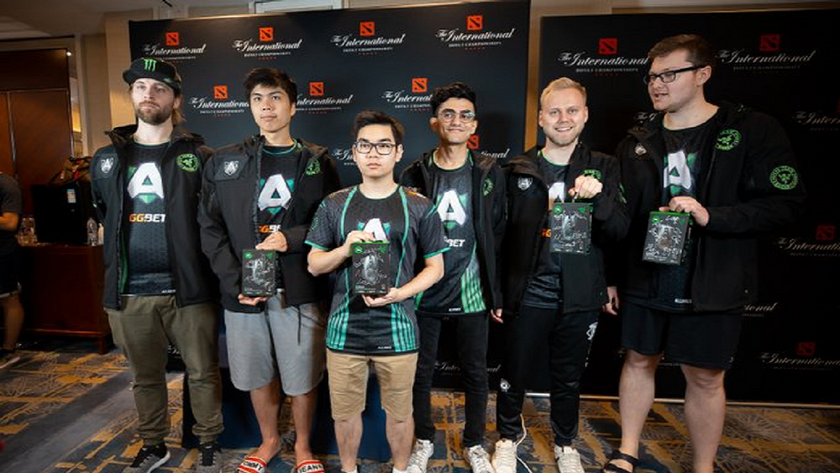 Alliance and roster part ways
Title image courtesy of Alliance
Alliance and their roster are parting ways just before the DPC 2019-2020 season begins. 
The TI9 Alliance roster had won over the hearts of many when they initially formed just prior to TI8 qualifiers and stuck things out through thick and thin over the course of the season. 
But all good things come to an end, and the famed Swedish organization is parting ways with the roster before the new season begins. 
The players seem to be sticking it together for the new season but will be playing under a different banner. 
Today, we have a hard announcement to make. We've worked hard to not give you this news, but sometimes things can't work out the way you want them to. Today, we announce that Micke, Insania, Boxi, Taiga and Qojqva will be leaving our family to join another organization for the next DPC season. The players have expressed their desire to try a new environment and after long discussions, we've decided to mutually part ways and have officially released them from their contracts.
Although the players have departed, the organization is still planning on keeping their feet planted solid in the Dota 2 ground. 
The International 10 will be played in Stockholm, Sweden – our home turf. With the departure of our Dota 2 team, this does not change our goal of playing at the main stage in Globen next TI. We are dedicated to our goal of building a new world-class roster and look forward to show you what's next.
TI9 was the first in two years the Swedish organization appeared on the main stage for The International after missing TI7 and TI8. They narrowly secured a place at the event after clinching a top 12 spot in the DPC leadersboard for their performance through the season. The squad ultimately took 13-16th place.
There are only two more days left for registration to participate in the first Minor/Major qualifiers for the new DPC 2019-2020 season. It is unknown if Alliance has their eye on a new roster as well as if the former roster will announce their new home before then or not. 
Former Alliance Roster:


 Max 'qojqva' Bröcker

 Samuel 'Boxi' Svahn

 Tommy 'Taiga' Le

 Aydin 'iNsania' Sarkohi

 Michael  'miCKe' Nguyen