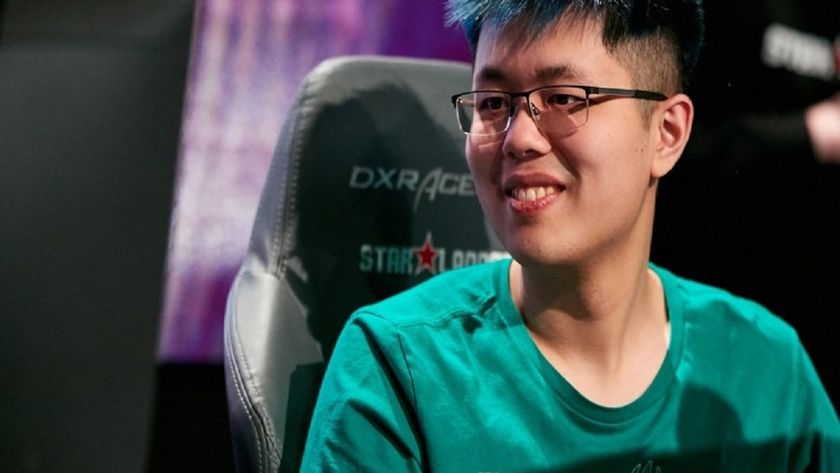 Beastcoast roster changes; EE and tmt out
Title image courtesy of Starladder
Beastcoast has parted ways with two of their players, Timothy 'tmt' Ong and Jacky 'EternaLEnVy' Mao. 
One month and one Major after beastcoast signed Team Team, there has already been a shift in the lineup. 
Jacky 'EternaLEnVy' Mao's last-minute addition to Team Team helped them to secure a place at MDL Disneyland Paris Major, where the team ultimately ended up in last place. It wasn't so much his joining the team that stirred the community into a frenzy, but blame was pinned on him when the team replaced Nico 'Gunnar' Lopez and Jason 'Newsham' Newsham with Eric 'Ryoya' Dong and Timothy 'tmt' Ong in the witching hours before their big debut at the Major. 
It was about the same time that beastcoast made their foray into Dota 2 and picked up the squad. However, the last few weeks have not been as promising as they had hoped and in order to have a shot at TI9 qualifiers, the team has decided to make a change. 
Both EE and tmt are now out and will be replaced Ravindu "Ritsu" Kodippili and Kartik "Kitrak" Rathi on a temporary, trial basis. The potential lineup will be playing together and making their debut late tonight in the WePlay! Tug of War series. 
When we signed Team Team at the beginning of May for the MDL Major we had the highest of hopes for our success. Unfortunately since then our performance hasn't been at the standard we set out for ourselves, so we mutually agreed that these changes were the best for our future success. We wish EternalEnvy and tmt all the best in their future careers. We will be trialing some stand-ins over the next few weeks, and will announce our final roster soon for the year so we can to attack the NA Qualifiers for TI with full force.
beastcoast official roster

 Braxton 'Brax' Paulson

 Michael 'ixmike88' Ghannam

 Eric 'Ryoya' Dong