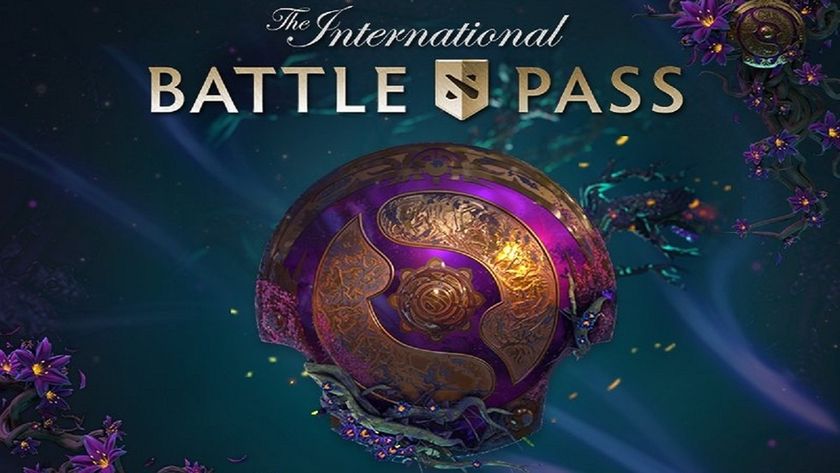 The International 9 Battlepass has arrived
The highly anticipated and long-awaited International 9 Battlepass has finally arrived including all of the bells and whistles and more than fans have come to expect. 
If there is one thing Valve knows and does right, it is how to take all of your money from you. As with previous years, the new International 9 Battlepass has been released three months before the big event, giving fans ample time to enjoy their shiny new perks and fun features as well as fan favorites from last year such as in-game tipping, wagering, arcana vote and ranked roles. 
The International 8 Battlepass sales:
The International Battle Pass is on sale HERE for $9.99, $29.35 for Level 50 HERE or Level 100 for $44.99 HERE. Additional levels can be purchased HERE for 24 $9.99.
Chart courtesy of dota2.prizetrac.kr
Already The International 9 Battlepass sales and prize pool contribution is outpacing all of the previous years. With the prize pool starting at $1,600,000 the sales have already doubled the starting pool, bringing it to a whopping $4,865,333 ($3,265,333 added) after just 7 hours released. Only 25% of the sales contribute to the prize pool meaning that $13,061,332 has already been spent in purchases merely hours after release. Last year, The International prize pool reached $25,532,177 ($23,932,177 added). 
New Features
Wrath of the Mo'Rokai
In 2017 Valve introduced their first multiplayer adventure game mode with The Siltbreaker campaign. Last year, Battle Pass owners were able to enjoy the multiteam Dungeon Clash with the storyline centering around Roshan. This year's special event is called "Wrath of the Mo'Rokai". 
Deep in the jungles of Fellstrath, the ruins of an ancient civilization lie hidden beneath tangled canopy and creeping vine. But the crumbling facades and flourishing overgrowth aren't the only things lurking there.
Jungle Expedition
The Jungle Expedition is similar to the Cavern Crawl using Dazzle, Ursa or Sven. After completing the expedition, players will unlock a set for their hero.
Living Towers
Coach's Challenge
Party Finder
Avoid a Player
MVP Vote
Friendly Memes
Versus Screen
Assistant Features
Returning Features
There are many of the tried and true, fan favorites returning. Among them are Rylai's Battle Blessing · Favorite Team · In-Game Predictions · Daily Hero Challenge · Weekly Challenges · Achievements and more.
International 9 Battlepass Rewards
Raise your Battle Level to unlock increasing numbers of exclusive rewards. Level up by completing Battle Pass objectives or purchasing Battle Level Bundles directly. Push your level high enough and you'll earn additional Immortal Treasures, a new terrain, evolving courier, hero taunts, and more.
TREASURE I: 1 - 10 - 22 - 34 - 46 - 80 - 220 (repeats every 30 levels)
TREASURE II: 1 - 98 - 112 - 132 - 152 - 230 (repeats every 30 levels)
TREASURE III: 1 - 164 - 178 - 194 - 206 - 240 (repeats every 30 levels)
Please note: Immortal items cannot be traded or marketed through The International 2020. Until then, each item can be gifted once, and ultra rare items can be traded after one week.
The International 9
Valve will bring the biggest Dota 2 event of the year to the Mercedes Benz Arena in Shanghai, China —home of infamous Shanghai Major of 2016.  The venue is an indoor arena located on the former grounds of Expo 2010 in Pudong, Shanghai, China, with a seating capacity for 18,000 people.