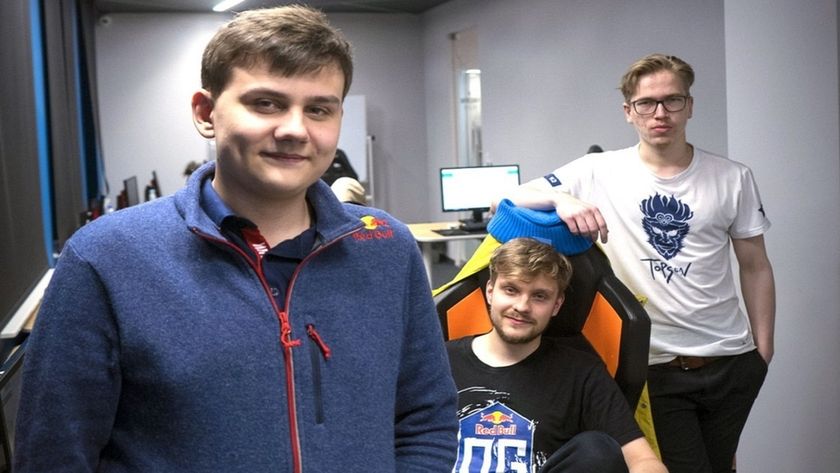 OG convincingly take spot at StarLadder ImbaTV Kiev Minor
OG claim the sole European spot for StarLadder ImbaTV Kiev Minor scheduled next month. 
It was a convincing 3:0 sweep for OG over Alliance in the grand finals of the StarLadder ImbaTV Kiev Minor European qualifiers. All three matches were closed out in under 30 minutes.
The TI8 champions absolutely shellacked Alliance in the first match, diving into their fountain by minute 9 in the first game. The second match saw OG take the lead early on and maintain control for the entire game as Sébastien "7ckngMad" Debs had a flawless performance on Magnus. Alliance struck back in the third match, taking a slight advantage and early lead, but were not able to hold on to it and by 19 minutes in, OG seized control and barreled through the Swedes to take the victory. 
The International 8 championship team has struggled with finding their groove this season. After taking a break after TI8 and missing out on the first set of DPC 2018-2019 events, they fell short to attend the Chongqing Major and settled for the Bucharest Minor. In Romania, OG took a disappointing 5-6th place finish. 
For the third set of DPC events, they once again struggled to snatch up one of three available spots for the DreamLeague Season 11 Stockholm Major. 
OG will have a lot of ground to make up in the DPC rankings. They currently sit in 26th place with only 24 points. Only the top 12 teams will receive a direct invite to TI9 and there are only two more series of DPC events to follow Stockholm Major and Kiev Minor.