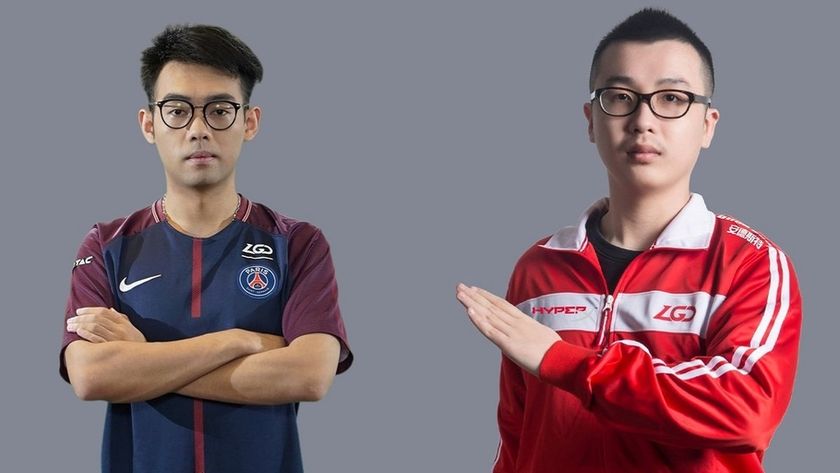 Maybe takes a break from competitive play
Title image courtesy of LGD
PSG.LGD player Lu "Maybe" Yao has decided to take a break for the time being and will be replaced by Guo "XM" Hongcheng for the upcoming qualifiers. 
PSG.LGD are on track for a direct invite to TI9 with the DPC points they have accumulated so far in the season. With their most recent 4th place finish at the Chongqing Major, the team now sits in fourth place in the overall rankings with 2250 points. 
However, their success comes with a price and that is often paid for by the players. Mid player Lu "Maybe" Yao has requested time off for an undisclosed/undecided period of time due to personal and physical reasons. 
Maybe has been playing with PSG.LGD since March 2015 with little to no time off between seasons with events packed into the schedule. 
Effective immediately, his shoes will be filled by Guo "XM" Hongcheng, on loan from CDEC. CDEC only has two official players listed under their active roster for the moment even though they were just competing a few weeks ago in the ANGGAME China vs SEA #3 China qualifier where they took a disappointing last-place finish. 
Playing with LGD will give XM a chance to compete on the big stage and make a name for himself around the globe. 
The DreamLeague Season 11 Stockholm Major Chinese regional qualifiers will be taking place starting on Friday, February 1st. Eight teams will compete for one of two allocated spots to represent China at the third Major of the 2018-2019 DPC season.