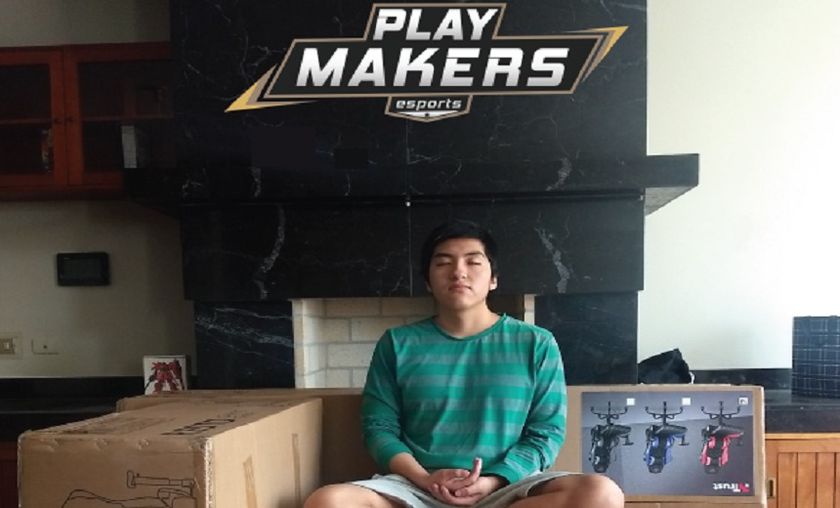 Playmakers round out the Bucharest Minor teams
The Peruvian team, Playmakers, are the last team to qualify for the Bucharest Minor and round out the lineup expected to appear in Romania next month. 
South America will be represented by Playmakers at the Bucharest Minor, upsetting the new formation of Infamous Gaming that many expected to bag the slot. Playmakers came out on top of Infamous not once, but twice in the brackets. They first bested them 2:1 in the first round and then facing them again in the grand finals they destroyed them 2:0 for their place at the main event.
Their victory must give the team some sense of satisfaction after a troublesome experience in The Chongqing Major SA qualifiers. Playmakers received a direct invite to The Chongqing Major SA qualifiers but then things took a turn for the worse as they ended up removing Abraham "Kingteka" Canez during the group stage and hit a snag when it came time to find a standin for the deciding series for the playoffs. After receiving a defloss for the first game, they recruited a player that ultimately ended up being a deception.  Starladder deemed that Playmakers had used an undisclosed player and violated the rules, thus receiving a disqualification from the event. 
The Bucharest Minor will take place between January 9-13th 2019 at the PGL Studios studios in Bucharest, Romania. 
Bucharest Minor Prize pool:
Total: $300,000
1st – $125,000 +120 DPC
2nd – $70,000 +100 DPC
3rd – $35,000 +90 DPC
4th – $25,000 + 70 DPC
5/6th – $15,000 +40 DPC
7/8th – $7,500 +20 DPC