ViCi Gaming is mostly a fusion of the original roster and VGJ.Thunder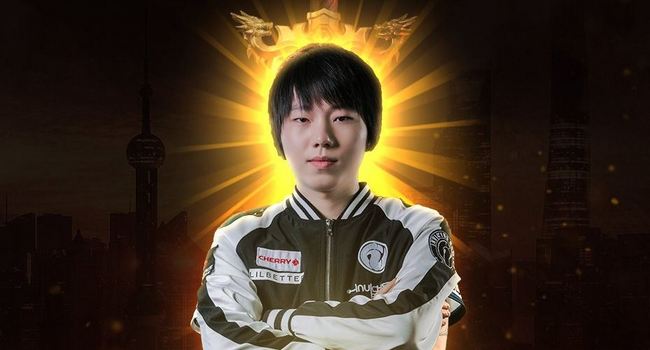 The new ViCi Gaming roster has pieced together parts of the original lineup with pieces of VGJ.Thunder and a newer player as the last ingredient. 
Vici Gaming was one of the most consistent Chinese teams during the last DPC season and finished 6th in the DPC rankings. VGJ.Thunder climbed the ranks with a strong second half of the season and eventually brought them to eighth place with enough qualifying points to receive a highly coveted direct invitation to The International 8. 
Both teams had a less than expected or hoped for run at TI8. ViCi Gaming barely made it out of the group stage and both teams were regulated to the brutal best-of-one elimination series for the main event - against each other no less. It was ViCi Gaming that came out on top, eliminating VGJ.Thunder. The next round saw VG eliminated at the hands of Team Secret. 
For the upcoming season, it looks like the organization hand-picked the best from both worlds to create something new and hopefully even better. 
Zhang 'Paparazi' Chengjun and Zeng 'Ori' Jiaoyang hail from the original squad and have been known to make some outstanding plays. Pan 'Fade' Yi and Zhou 'Yang' Haiyang both come in from VGJ.Thunder. Ding 'Dy' Cong is not a stranger to the organization, having played before for ViCi Gaming Potential. Most recently he played for Taichi Gaming for the last four months.
ViCi Gaming Roster:
Zhang 'Paparazi' Chengjun

Zeng 'Ori' Jiaoyang

Zhou 'Yang' Haiyang

Pan 'Fade' Yi

 Ding 'Dy' Cong