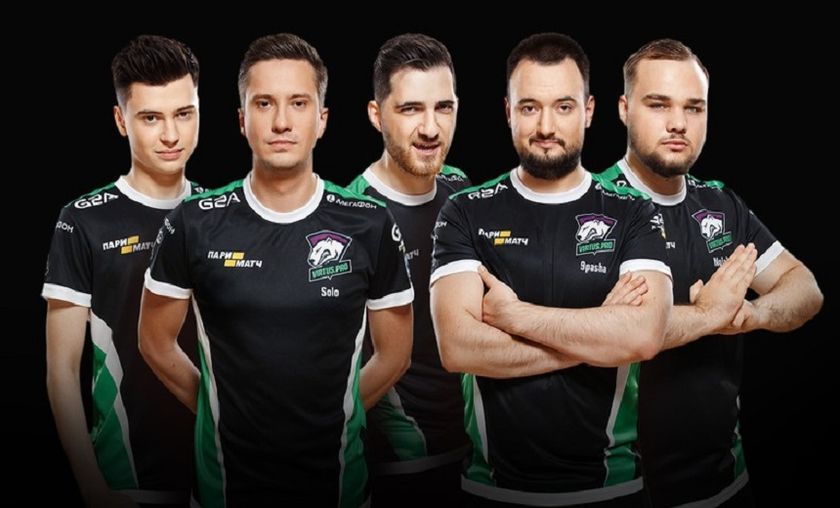 Virtus.pro lock down the CIS stars through the end of 2019
Once again, Virtus.pro has locked in the roster and extended their Dota 2 players contracts ahead of The International. The current lineup is now expected to be part of the organization until the end of 2019.
The Dota 2 powerhouse organization and team partnership is unique in the esports world and continues to give hope to and shed light on the importance of stability for success.
 
"
Long-term contracts are rare in the esports world, but they are key to long-lasting partnerships. This way, we're taking another important step in the direction of enforcing a more rigid set of rules that are already universally accepted in the traditional sports. Obviously, we're all anticipating and preparing for The International 2018. This is of highest priority for us. We're happy to have the current line-up participate in the greatest international tournament.  
-Roman Dvoryankin, Virtus.pro General Manager "
The current Virtus.pro roster has been mostly intact since August 2016 prior to the post-TI6 reshuffle. The formation followed after Virtus.pro CEO, Anton "Sneg1" Cherepennikov had dissolved the entire Dota 2 roster after the team's lamentable track record for the season and failure to qualify for TI6. 
The new lineup led by Alexei "Solo" Berezin took three months before they started to show the world what they were capable of ultimately far exceeded fans expectations with an outstanding and highly decorated season. They had become one of the favorites to win TI7 and were the uncontested kings of versatility, entertainment, and showmanship.
Last year, Virtus.pro had made an unprecedented move towards stability and trust when they re-signed the lineup for over a one year period before even obtaining results from The International 7. 
Their investment in stability paid off in multiples as Virtus.pro then went on to become not only the regional — but the world's juggernauts of Dota 2. At the first major of the season — ESL One Hamburg Major Virtus.pro seized the first of several ESL titles, setting the stage for things to come as they continued to monopolize all of the ESL Majors — ESL One Katowice and then also ESL One Birmingham.
There was one change in the lineup in February when just days before the rosters were locked into place, the two CIS organizational giants - Na'vi and VP made a shocking exchange that not only shakes up the rosters, but also the DCP point distribution —trading Vladimir 'RodjER' Nikogosyan for Ilya 'Lil' Ilyuk. 
Throughout the season they managed to surpass all expectations, taking the first major title of 2017 and 2018, becoming the first team to seize two consecutive major titles, and were the first team to stake a claim of a TI8 direct invite in the middle of the season, long before any other team was able to secure their place. 
Team VP Roster : 

 Roman "Ramzes666" Kushnarev

Vladimir "No[o]ne" Minenko

Pavel "9pasha" Khvastunov

Vladimir "rodjER" Nikogosyan

Alexei "Solo" Berezin