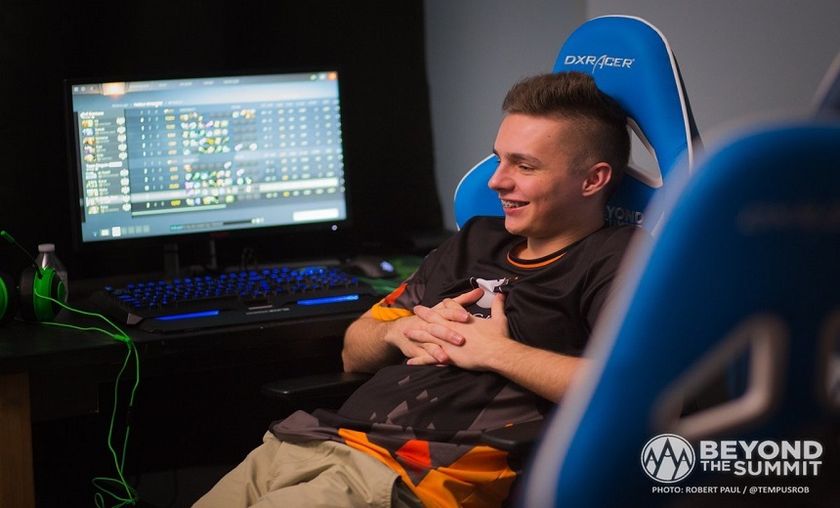 Kinguin leaders of the pack, VP undefeated at Dota Summit 8 Day 1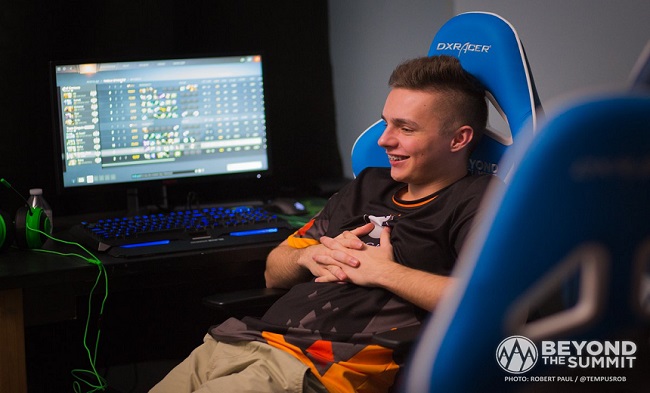 Photo courtesy of BTS by Robert Paul
The Polish squad Team Kinguin are the ahead of the rest so far while Virtus.pro remain undefeated at the close of the first day of the Dota Summit 8.
The holiday cheer and festivities for the last Major of the 2017 Pro Circuit year kicked off with some entertaining couch casts and fantastic games of Dota 2, setting the stage for a memorable Summit event.
Group B
When the first series of the day began with Group B, many questions surrounded which team would actually be the leaders as all three squads were serious contenders for the hopeful playoff spot. Team Kinguin, the rising European challengers of the region showcased their constant improvements and evolution as they took on both compLexity Gaming and Evil Geniuses with confidence.
Team Kinguin's only loss to compLexity was flanked by two perfect games for Micha? "Nisha" Jankowski, the 17 year old dominating his opponents with muscle and moxy to make everyone take notice. Evil Geniuses completely destroyed the Polish squad in the first match of their following series, looking like the NA giants stomping on their opponents. However, Nisha once again rose to the top in the second match as the Europeans took control, evening out the score. What looked to be a win for Evil Geniuses in the early and mid game, only turned on its head for them at minute 49 with a bad team fight and great recovery for Team Kinguin. Picking up the pieces, Team Kinguin barreled through to claim the victory and ended their first day at the head of Group B, having upset both Col and EG with a 4:2 record. 
Group A
Over in Group A, Virtus.pro faced off against the South American team - Sacred. Both teams headed into the series with a slight handicap of having one substitute each. It was with relative ease that the CIS juggernauts swept through the series, dominating and controlling each of the three games. Vladimir "No[o]ne" Minenko continues to be a beast stamping out opponents without mercy. 
Group C
Action will continue on Thursday, December 14th at 09:00PST/18:00 CET with Group C as LGD Gaming take on OpTic Gaming
The Dota Summit 8 teams:
OG - Direct invite

OpTic Gaming (formerly The Dire) – King's Cup: America Winners

compLexity Gaming – North American Qualifier Winners

Sacred (formerly Digital Chaos.SA) – South American Qualifier Winners

Team Kinguin – Europe Qualifier Winners

Virtus.Pro – CIS Qualifier Winners

LGD Gaming – China Qualifier Winners

Fnatic – South East Asia Qualifier Winners

Evil Geniuses - surprise 9th team invite
The new BTS minor will be taking place from December 13th-17th in Los Angeles, California at the BTS house with no live audience. The event will feature a prize pool of $300,000 and 300 TI8 qualifying points.