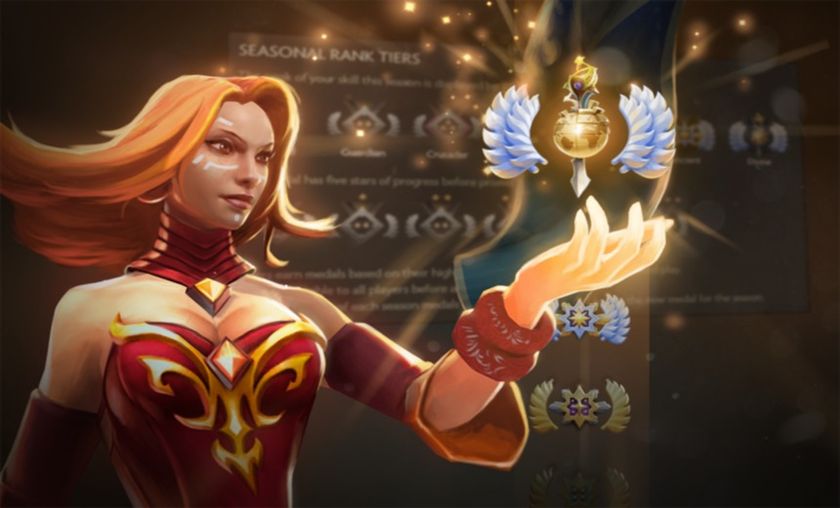 Dota Ranked Seasons are finally here
The much anticipated Ranked Seasons System has arrived.
With the announcement of 7.07 amongst all the new changes one thing stood out of the ordinary. It was a feature many have been asking for and has been much speculated, but now in the post TI7 time, the Seasonal Ranked Update is upon us.
The new system goes thusly: All MMR is reset and players will battle from a new calibration to earn the highest possible medal out of seven. Your initial seeding will be done after recalibration and will be somewhat based on your previous skill. How much it's unclear, but given some other times recalibration was available (International Ranked Seasons), I wouldn't expect much different, mostly because it's convenient and of course it will piss off people the least. So don't expect to drop 1k below your current MMR or go 500 above, keep dreaming though, the new horizon offers new possibilities with a retry every six months or however much Valve decides as they tweak the system. As Ogre Magi says: once is not enough, it's just as high as we can count.
Until then the current iteration offers 7 medals - Herald, Guardian, Crusader, Archon, Legend, Ancient, and Divine and each of them will have 5 star ranks, when you fill them all out, you progress to the next medal. Both your Solo and Party Ranked performance will be considered for the first five medals with Ancient and Divine only available through "Solo" grind, thus eliminating possibility of party boosting. When earned medals never decrease in rank, but before you rejoice, remember you have to get there first.
As for the higher end of the spectrum, those with 5 stars on Divine, will populate the Leaderboard with a number next to their medal to denote their position. The System will be will be expanded to include more than the current 200 people per region, but the exact number wasn't announced.
For everyone: Go test your skill, good luck and of course, have fun!
Source and Picture: Official Dota 2 Blog