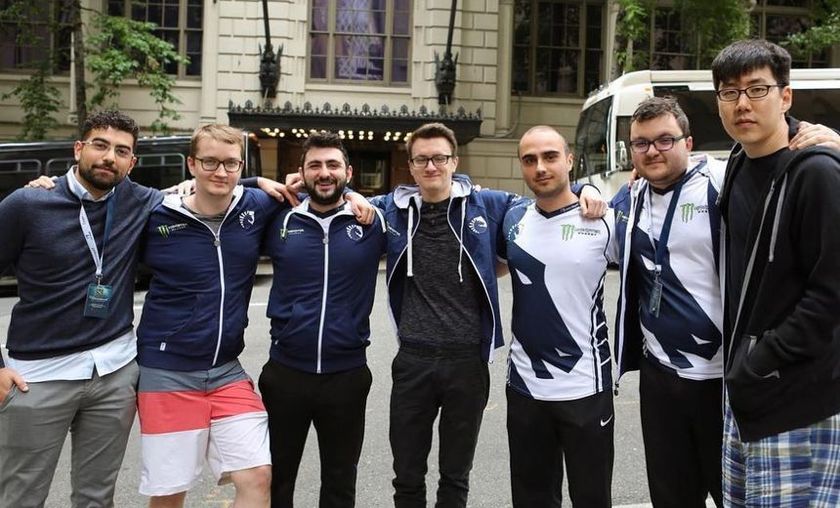 Team Liquid claim the DotaPit minor trophy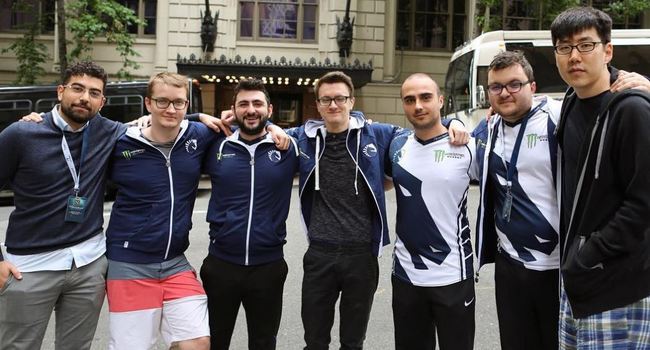 After a phenomenal run on the first three days at AMD SAPPHIRE DotaPit Minor, Team Liquid reached the grand finals undefeated and had to deal with a true challenge raised by Vici Gaming, who were the sole survivors of the lower bracket rounds.
Despite a rough Pro Circuit start, after placing only bottom two at the first minor of the season, the Chinese team delivered a memorable performance in Split, Croatia at DotaPit. Not everyone expected them to take down OG with a 2-1 score, 2-0 Virtus Pro, and 2-1 Newbee to claim their spot into the grand finals next to Team Liquid and they continued to amaze with an incredible start in the best-of-five final act.
Game One
Vici Gaming started off the grand finals series seemingly unafraid of the TI champions. They've managed to draw the first blood way before the starting Bounty rune spawn with the kill being secured by Zhang 'Paparazi' Chengjun on Amer 'Miracle-' Al-Barqawi. However, the good start didn't translate in an easy laning stage as Liquid made sure Miracle is safe mid-lane by protecting him with both supports for two minutes until he got his Necromastery stacks and was even able to get a solo kill on Zeng 'Ori' Jiaoyang's Death Prophet. At the same time, Lasse Aukusti 'MATUMBAMAN' Urpalainen was having fun bottom lane killing time and time again Ren 'eLeVeN' Yangwei's Tidehunter. In fact, only six minutes in, Matumba was already sitting on a dominating killing streak which enabled him to finish Phase Boots and Mask of Madness around the seven minute mark when he actually got his first Aegis from Roshan.
Liquid continued to dominate VG until eLeVeN found a good Ravage initiation despite not having his Blink Dagger just yet. Unfortunately for Liquid, the turnaround moment happened around the third Roshan respawn timer. VG capitalized on the momentum they gained after Liquid lost the most important Roshan of the game. VG to place the Aegis on the Death Prophet and the Refresher Shard on the Tidehunter to make their first successful high ground attack and make a full comeback that eventually brought them the victory in the opening game of the series.
Game Two
History repeated in game two, where Liquid once again had a hot start, a strong laning stage and a powerful split push line-up with Ivan 'MinD_ContRoL' Ivanov on Nature's Prophet and Matumba on Queen of Pain. However, VG's secret weapon was a last pick Chaos Knight who started to make the difference only very late into the game, when his team was already desperate to defend the last lane of barracks. VG understood that vision will win them the game and hunted down Matumba, displaying amazing coordination and discipline in their high ground defense and managed to once again turn the tides in their favor. With none of the tier three towers still standing, and two lanes of barracks down, they were able to keep the Chaos Knight in the frontlines to win game two.
Game Three
Despite the demoralizing losses in the first two games, Liquid returned to game three with comfort picks and determined to fight. A signature Lycan for Matumba, played in the mid-lane though, while Miracle was given Slark for the safe lane left VG with no answer once the Shadow Blade came into play. VG had a good start, bullying  Mind_ContRoL up to the point where he had to give up the offlane in favor of jungle farming. However, the miserable times finished fast for Liquid as Miracle had the Shadow Blade finished 11 minutes into the game and started to decimate the Chinese squad. Only 20 minutes into the game they were taking two lanes of tier three towers and forced out the GG call.
Game Four
After the TI7 Champions flexed their muscles in game three, Vici Gaming seemed to have lost their composure and had a terrible game four start. They gave Liquid three kills and four Bounty runes at the very beginning of the match and lost the laning stage as a whole. While VG were busy rotating between the mid and top lanes, in an attempt to shut down Miracle's Templar Assassin or to find a kill on Matumba's Lone Druid, Kuro 'KuroKy' Salehi Takhasomi spent time securing triple Ancient stacks for Miracle in both camps, which resulted in a 10 minute Desolator for TA, while Matumba found the farm for a nine minute Hand of Midas and an 18 minutes Radiance. With Liquid securing their core items so fast, Vici Gaming had no chance at defending the base and the first and sole high ground push from Liquid pushed grand finals to its last act in less than 30 minutes.
Game Five
The last game of the series brought Liquid fans the joy of watching a Miracle Invoker in action and a Matumba Lifestealer devouring the Chinese team. Although Vici Gaming had a strong draft as well, with Paparazi on Anti-Mage and eLeVeN on Magnus, Liquid's multiple combos and perfect executions brought them the AMD SAPPHIRE Dota Pit – Minor – victory in a very dominant fashion. At the 15 minutes mark they were holding a 15k gold lead and they were cutting through VG's to secure another batch of 450 qualifying points.