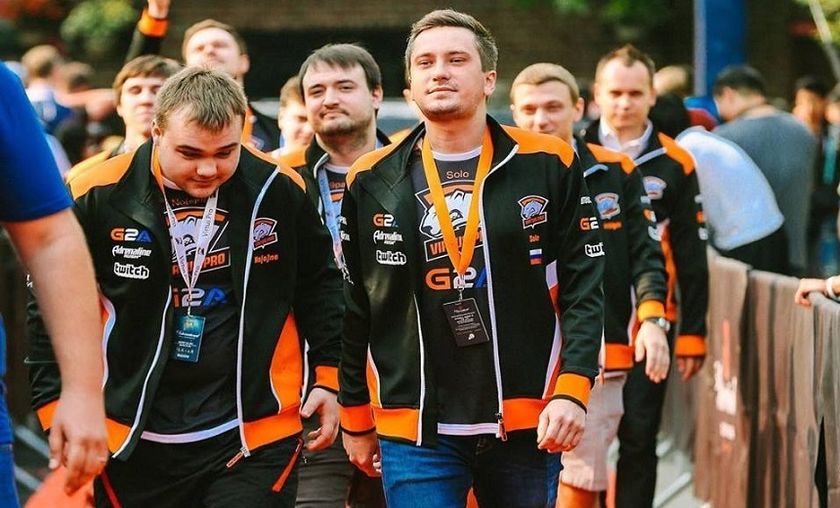 Virtus.Pro continue their Dota Pit Minor journey in the upper brackets
Besting Fnatic 2:1, Virtus.Pro will continue to the upper bracket semi finals as they inch closer to securing qualifying points and a hopeful championship title at AMD SAPPHIRE Dota Pit.
Virtus.Pro had an impressive showing so far in the season, clinching the championship title of the first Major at ESL One Hamburg 2017. As one of the two favorite teams of the event, the CIS team was poised for more success.
The SEA representatives were able to slide into the vacant spot left open in DotaPit when Mineski was forced to withdraw due to family issues. Only last week, Fnatic was the first team to be eliminated at ESL One Hamburg 2017 at the hands of Evil Geniuses. 
What was expected to be a one sided series with a big discrepancy between seasonal results thus far, the second series of the night proved to be much more exciting. The full three game series saw sterling performances, thrilling comeback, and intense engagements. When the dust settled, it was Virtus.Pro who had outlasted and pulled off the final victory.
No rest for the wicked, VP will continue after a short break tonight with the upper bracket semi finals against ViCi Gaming.
Fnatic drop to the lower brackets to battle it out in the brutal best-of-one elimination series that start tomorrow. They will be facing off against the winner of SG e-sports vs Immortals.
Game One
Bans
* This player was a stand-in for this match
Virtus.Pro started out with a classic Alexei "Solo" Berezin Warlock and a draft that looked difficult to manage with lots of potential to apply pressure and a good early and late game scaling. A rought start for Fnatic, it was only the top lane that seemed to be working for them early on. It was Fnatic who would take the first Tier 3 tower of the game and barracks. A game that looked as if Fnatic was destined to lose playing from behind with a large deficit, they did their best to try to find their way back into the game. On the edge of our seats, Jacky "EternaLEnVy" Mao baffled scientists when they made the phenomenal comeback to clinch the first game of the series.
Game Two
Bans
* This player was a stand-in for this match
Virtus.Pro started out once again strong. It took eight minutes for Fnatic to register a kill on the board, against VP's seven kills in that span of time. With clear map control, Virtus.Pro were dominating the game. Swimming against the tide, Fnatic were not able to gain any momentum or traction. It took 45 minutes for the CIS powerhouse to close out the game, but the results seemed to be sealed only 10 minutes into the game. Tied up at 1:1 a deciding game was forced.
Game Three
Bans
* This player was a stand-in for this match
Another strong draft by Virtus.Pro with strong laning phase and great scaling potential as the game progresses will force Fnatic to look to make more of an impact in the early game to keep themselves alive. Holding their own, Fnatic fared well enough to keep things too close for comfort. Taking some pretty big risks, the SEA team looked for ways to take control of the game, only to come up slightly short each time. A few bumps in the road for VP, a last impressive effort from Fnatic yielded a great last game as the CIS team closed out the series with the eventual win.
Upper Bracket
Round 2 - Best of 3
Round 3 - Best of 3
Lower Bracket
Final