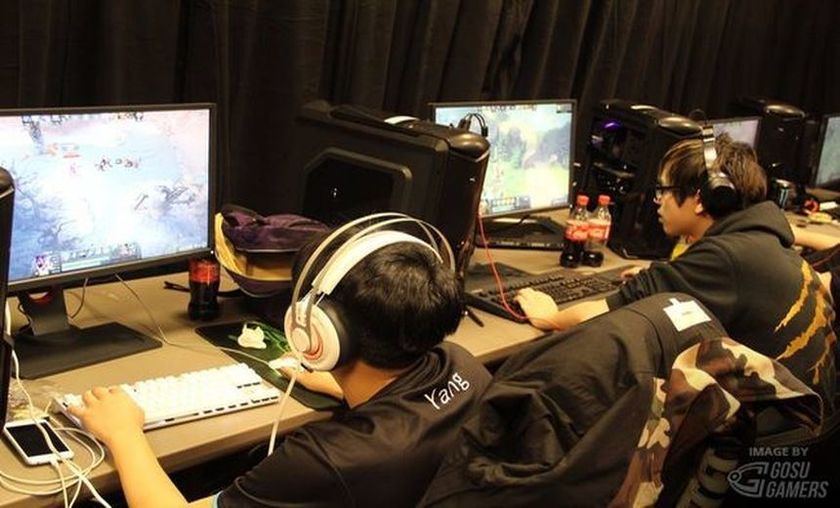 VGJ Thunder eliminate Na'Vi from PGL Open Bucharest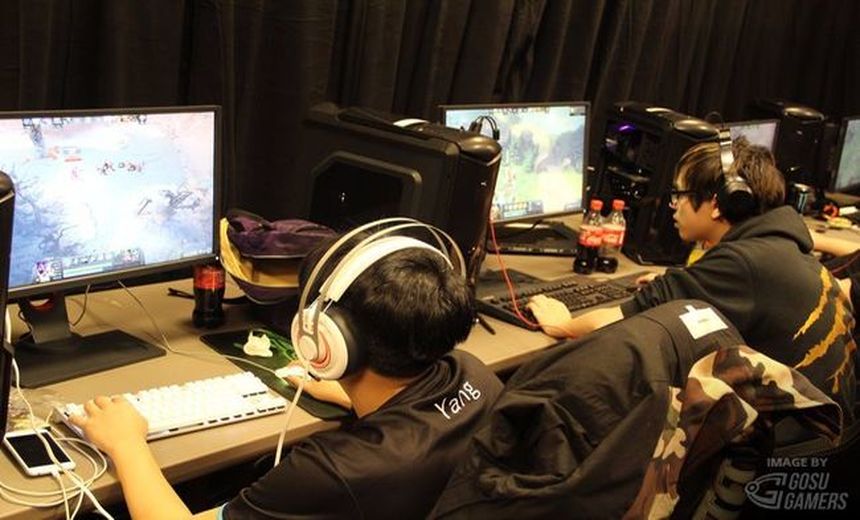 Na'Vi find themselves eliminated from PGL Open Bucharest after VGJ Thunder take them down 2-1.
The first day of eliminations at PGL Open Bucharest had already seen Infamous eliminated from the tournament and the next match up between Natus Vincere and Vici Gaming J Thunder would decide the next elimination. Na'Vi had a poor start to the tournament, losing out to Mineski, and would be looking to keep their hopes alive after they dropped out of the previous minor too early for their own liking. VGJ would be looking to build on the single game they managed to take off of Evil Geniuses yesterday, even though the series was a loss. But both teams would be playing to avoid elimination and attempt to move on in hopes of claiming some TI8 qualifying points.
Game One
Bans
* This player was a stand-in for this match
A quick group up by Na'Vi saw them claim an early first blood onto Zhou 'Yang' Haiyang's Dark Seer. Following this, VGJ threw 3 heroes under the tier 1 mid tower to claim a return kill but lost all 3 heroes in under a minute. The game was proceeding at a blistering pace with kills falling on both sides constantly. By 7 minutes, there were already thirteen kills on the board and Na'Vi held a slight 7-6 lead. Within the next ten minutes though, VGJ begun to utilise their heavy pushing line up and ripped through many of the Dire's outer towers.
Disaster struck for VGJ as they moved into the Roshan pit and after it taking far too long for them to take down the objective, Na'Vi moved in and ripped through 4 from the Radiant's line up. The CIS squad used their small advantage to claim Roshan for themselves a few minutes later but the game remained in the balance. While the Radiant team were able to keep themselves in contention for a while, it was Na'Vi who ripped through them with Dendi on the front line and claimed the bot lane barracks.
With a final attempt from VGJ to take a full team fight, they were met with the resistance from Na'Vi which forced the GG from the Radiant after the fight ended in them being destroyed.
Game Two
Bans
* This player was a stand-in for this match
This game saw a much slower start, with first blood taking 5 minutes to fall and it went the way of VGJ as they made a well-timed gank onto Daniel 'Dendi' Ishutin in the mid lane to ensure he went down. By ten minutes the game was fairly even, with small skirmishes going in both team's favour and 4-4 being the score. But VGJ begun to find their footing in the game – and Jia 'Sylar' Jun Liu had finally found some much needed space to farm on his Anti-Mage for a few minutes.
Twenty two minutes in saw VGJ show their strength as they wiped Na'Vi from the map and a few minutes later, as Na'Vi attempted to claim a kill on Roshan, they were obliterated once again. With a solid lead now, VGJ would be looking to close out the game and tie up the series. But Na'Vi were not going down without a fight and found some decent trades to keep themselves alive in the game for a brief moment.
The game slowed down a fair amount as VGJ farmed up and readied themselves for a game ending push. With a fresh aegis in hand, VGJ moved into the Radiant base and forced Na'Vi to call the GG. With the series tied up at 1 game apiece, a decisive game three would be needed to see who would get eliminated.
Game Three
Bans
* This player was a stand-in for this match
With only this game standing between themselves and elimination, this decisive game would be of utmost importance to both teams. First blood came just after 2 minutes in and went in Na'Vis favour but the game was still much slower than game one of the series. With twelve minutes passed, the score line was 5-4 to Na'Vi but VGJ were making a point of shutting downVladislav 'Crystallize' Krystanek on the Troll Warlord. From this point on though, VGJ took control of the game, starving Na'Vi of any control in the game, continuously picking off cores and finding objectives.
But at twenty six minutes, Na'Vi found a spectacular opening, as they dropped 3 from the Dire line up and moved on to claim the aegis. However, in the proceeding moments of ths, VGJ forced a fight and managed to wipe Na'Vi from the map again. The Dire squad had complete control once more and things were looking over for Na'Vi at the PGL Open.
Na'Vi were able to quell the pressure from VGJ for a while but with a fresh aegis in hand now, their defense seemed like it would crumble in no time. However, a fantastic high ground defense from Na'Vi saw them rip through the VGJ line up completely and save their mid lane barracks. But VGJ came back with force, moving high ground again and taking out the barracks and destroying Na'Vi.
With that, Natus Vincere had no choice but to call GG and give VGJ Thunder the series win at 2-1. For Na'Vi, their run at PGL Open Bucharest would end here while VGJ Thunder would go on to face Evil Geniuses in the final elimination game of today.
Day 3; Group Stage finals
Saturday - October 21st
15:40 CEST: Group A (Decider match) Immortals vs Team Secret
19:00 CEST: Group B (Decider match) Evil Geniuses vs VGJ Thunder