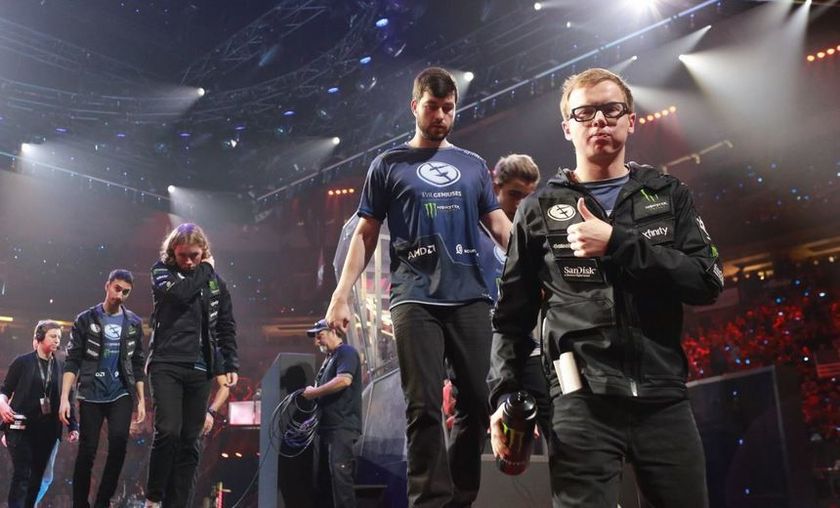 Fear and PPD to play against each other in the DreamLeague Major closed qualifiers
NA and SA invites to the closed qualifiers for DreamLeague Major have been announced and, as every other qualifiers so far, they are also stacked with the best teams from the two regions.
Valve is still silent on the Majors/Minors system and the TI8 qualifier points allocated at these events which make the closed qualifiers for the first two Minors and first two Majors to feature almost identical teams.
Yesterday, DreamLeague announced the CIS and European invites to the closed qualifiers, and it seems like they've planned two regions per day to be revealed. The next two are North and South America, both with three directly invited teams who will be joined by one more squad which will come from opens.
DreamLeague #S8 closed qualifiers invites:
North America:
Evil Geniuses

The Dire

Digital Chaos
TBD - open qualifiers winners
South America
Infamous

Digital Chaos.SA

SG e-sports
TBD - open qualifiers winners
The closed qualifiers for NA and SA will be held in a double elimination format where the winner will secure a ticket to the $1,000,000 LAN playoffs. The South American teams will play first, from the 27th to the 29th of September, followed on November 4-5 by the North American teams. The DreamLeague closed qualifiers will be the third time when EG and Team Dire (PPD's new stack) will be pitted in the same bracket for a qualifier spot to one of the Majors/Minors.
Once fighting on the same team and winning the most coveted trophy, the Aegis of The Champions (at TI5), Clinton 'Fear' Loomis and Peter 'PPD' Dager are starting the 2017-2018 season in different organizations. Fear is after a year long break, time in which he coached Evil Geniuses. PPD is also coming back from retirement after he was the Evil Geniuses CEO for a year. DreamLeague closed qualifiers will be their third competitive fight of 2017. EG and Team Dire will play in the NA qualifiers for SL i-League Invitational #S3 Minor, starting on the 11th of September, then in the ESL One Hamburg Major qualifiers, starting on the 21st of September and they will end the battle at DreamLeague #S8 Major closed qualifiers.