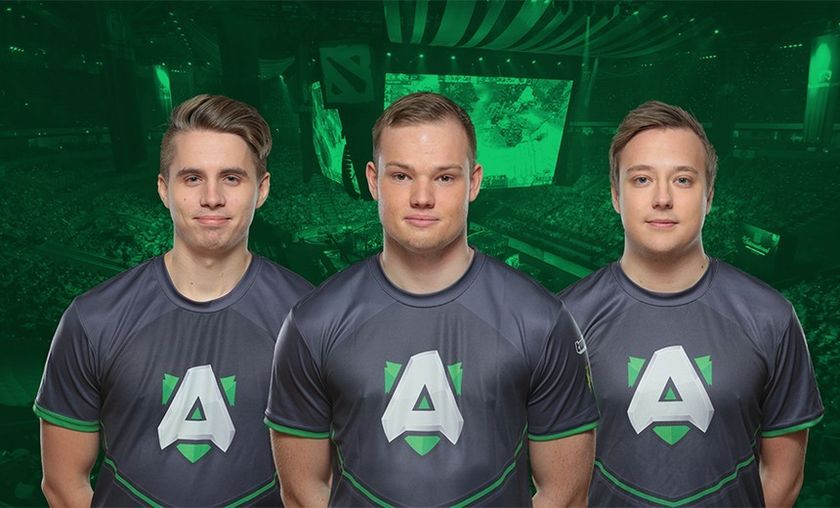 Post TI7 Shuffle: Alliance removes three players
After falling short to qualify for TI7, Alliance makes major changes.
The road to TI7 was hard and fell short for Alliance. They didn't get a direct invite into the European qualifiers, so instead, they went for the Europe Champions Qualifier. For those uninitiated, this allows a team of participants in the Weekend Battlecups, who have all been to the top, to fight their way in a 32 team direct elimination bracket.
The competition wasn't on par with professional teams, thus Alliance sailed through it 1-0 and 2-0-ing their opponents. The main qualifiers though were far from a breeze. Alliance ended in the bottom five of the round-robin with a measly score of 3-6 (8th place) and thus had no position to fight for a spot in TI7.
Given all this, it was clear that the team needed changes. Today an official announcement from the Swedish Team gave us the three players to be dropped. Namely team captain Simon 'Handsken' Haag, mid player Linus 'Limmp' Blomdin and offlaner Jonas 'jonassomfan' Lindholm.
Here are snippets of the players statements, which can be read in full here.
"
...With great efforts, our season has remained a disappointment. I want to take this opportunity to thank Alliance management for the time spent. Moving forward, I will be on the lookout for new opportunities within Dota 2!" – Simon 'Handsken' Haag
"
It has been a rough year and it's time for me to move on to something new"… "I'd like to thank my teammates, Alliance and our rock-solid manager, Marcus, for taking good care of us for the past year." – Linus "Limmp" Blomdin
"
I want to thank the Alliance organization and everyone involved within for treating me very well and making my stay in Alliance a very pleasant and instructive one. I wish Alliance all the best in the future in whatever they may choose to do!" … "but I know for sure that my Dota 2 endeavors does not end here, and I will continue to play and fight hard!"– Jonas 'jonassomfan' Lindholm
We wish Alliance and their former players good luck and lots of success in the new competitive 2017/2018 Season, with many opportunities to shine as the new Major/Minor system rolls out. We were also left with this tweet from former captain Johnatan 'Loda' Berg
Current Alliance Roster:
Adrian 'Era' Kryeziu

Axel 'Pablo' Källman
Click here for results, VODs and all the other information
Source: Alliance official webpage