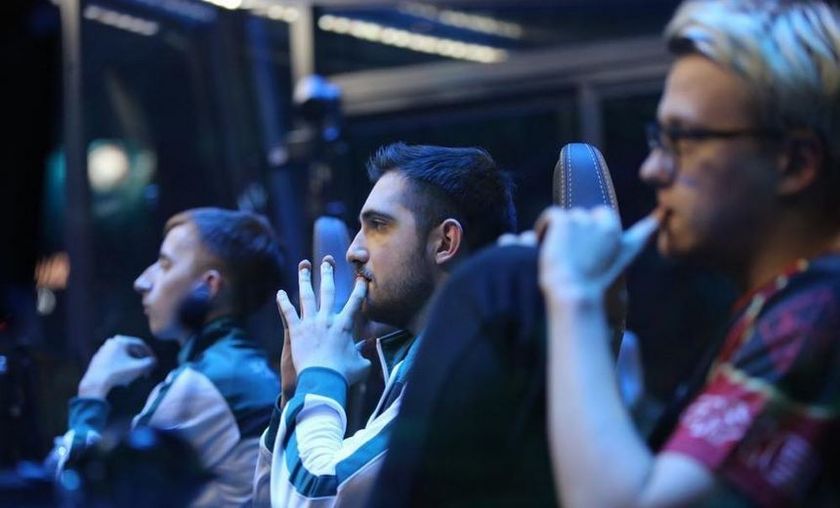 Team Empire's convincing 2:0 sweep eliminates Evil Geniuses from TI 7

image source: dota2ti on Instagram
Team Empire continue to surprise fans as they take Evil Geniuses out of contention with an overwhelming 2:0 sweep in the lower brackets of The International 2017. 
Armed with the better drafts, fantastic execution and playing their hearts out Team Empire have been the underdogs of the event rising to the top. Coordination, movement and rotations, synergy and making the right decisions have all been on point for the CIS team and are key factors that have secured a top 8 finish and resulted in an undefeated main stage run so far.
Team Empire still have a daunting path ahead of them and will move on face Team Liquid next on August 10th at 10:00 PDT/19:00 CEST.
Game One
Bans
* This player was a stand-in for this match
With a relatively low key start, Team Empire came out into the mid game swinging and struck hard. On the back of Roman 'Resolut1on' Fomynok and with Rostislav "fn" Lozovoi' s spectacular performance in the mid lane, the CIS team would seize the lead. Once moving ahead Empire maintained their control, turning the tables on EG with a crushing first game victory in 60 minutes.
Game Two
Bans
* This player was a stand-in for this match
In the second game, the two teams started out trading blows but overall Evil Geniuses had a much better start in comparison to the previous game with Artour 'Arteezy' Babaev's uncontested farm and great start giving the North American giants the slight edge. Team Empire were undeterred and pushed forward with counter pushes and strong team fights once again led by Resolt1on on Sven. 
Thrilling encounters and both teams going toe to toe with everything they had showcased clutch plays, flashes of brilliance and proved Team Empire were not a push over team for the TI5 champions to take lightly. 
An intense fight at 50 minutes in favor of Team Empire allowed them to start to push high ground and forced the buybacks as Evil Geniuses just began to crumble. With nothing they could do as sitting ducks in their own base, Team Empire destroyed the ancient and the North American's TI7 dreams. 
Upper Bracket
Round 3 - Best of 3
Round 4 - Best of 3
Lower Bracket
Final
The action resumes on Wednesday, August 9th at 10:00 PDT/19:00 CEST with the best-of-three elimination series between TnC and OG.