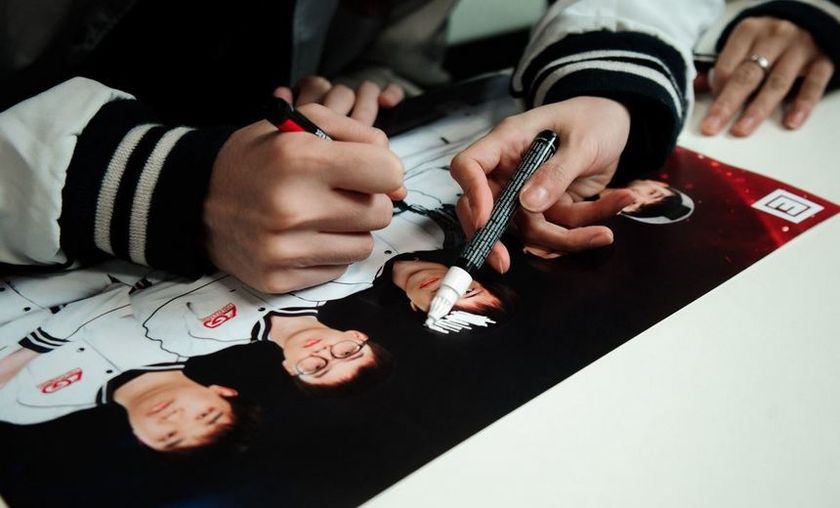 The two LGD sister teams are in the MDL 2017 winners finals

picture courtesy of EPICENTER
The first round of Upper bracket matches at Mars Dota 2 League 2017 concluded with LGD Gaming and LGD Forever Young sweeping through their adversaries.
LGD Gaming was chosen by OG as their first opponent in the main event upper bracket and despite OG's confidence; the #dreamgreen team must now make a comeback from the lower bracket rounds. OG was defeated by LGD in the group stage as well, despite having Johan 'N0tail' Sundstein playing his notorious Meepo.
In today's best-of-three series, OG lost the first game to a heavy push draft from LGD. The Chinese team started to apply pressure on OG's buildings as soon as their Gyrocopter and Shadow Shaman reached level six, they took control over the Roshan pit and went on a demolishing mission at the 17 minute mark, when they secured the first Aegis for themselves. Fifteen minutes later LGD had already secured a 20k gold lead and closed the match with a kill score of 30 to 8 in their favor.   
With the second game of the series OG tried to trick the Chinese with a role swap between N0tail and Anathan 'ana Pham and they almost forced a decisive game three. Notail got to play a mid-lane Death Prophet while Ana was sent to safe farm the top lane on Faceless Void and the laning stage went in OG's favor. However, a disastrous teamfight, immediately after OG secured the first Roshan kill of the game, enabled LGD to comeback. Despite getting team wiped close to the 25 minute marker, LGD were able to secure the second Roshan kill and from there on they built on the momentum they gained with the Aegis placed on Queen of Pain to close the series.
LGD's sister team, LGD Forever Young had a great first day in the MDL main event as well and took down 2-0 Newbee to secure a top four finish and a place next to LGD in the upper bracket finals. In the first game of the series LFY chose a Lycan pushing strategy and gave no time for Newbee's carry Faceless Void to grow. Forced to an early Linken's Sphere, Xu 'Moogy' Han couldn't do much in terms of damage and his team got decimated repeatedly in teamfights. The first game finished in about 30 minutes and so did the second one, though it looked even worse for Newbee.
Upper Bracket
Round 2 - Best of 3
Round 3 - Best of 3
Lower Bracket
Final
With one of the LGD squads guaranteed to reach the grand finals now, and four other Chinese teams fighting in the lower bracket, chances are we'll witness a full Chinese grand finals at MDL. Evil Geniuses and OG are most likely to clash in the lower bracket round two as EG is now facing Clutch Gamers in the first round and if they win, their next adversary is OG. The other lower bracket match of today will pit Vici Gaming against Invictus Gaming, with the winner advancing in round two where Newbee is waiting.