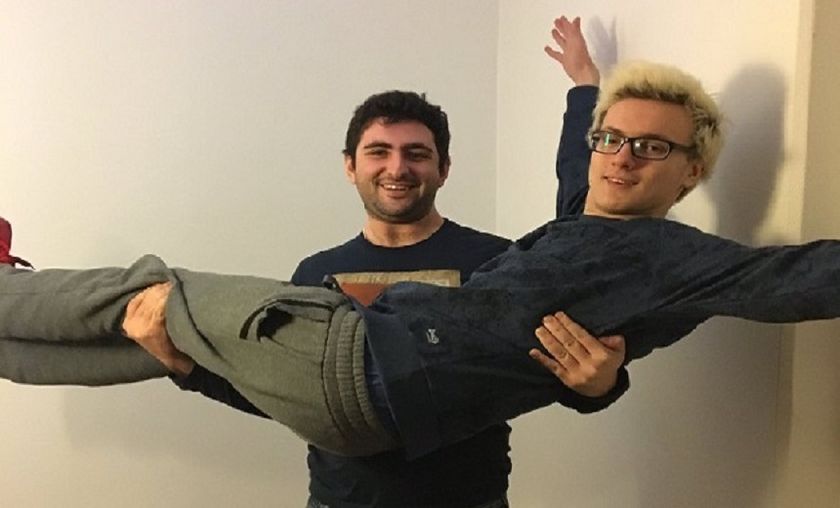 Team Liquid's miraculous SL i-League invitational Season 2 performance
With a 'miraculous' group stage performance Team Liquid have taken the top seed of Group B in SL i-League invitational Season 2 after a stellar and flawless performance to kick things off.
Team Liquid shredded up their opponents in the group stage of SL i-League invitational Season 2 with four overwhelmingly dominant performances. All of their matches were closed out in less than 30 minutes starting and ending the day with stand out performances.
In their first series against Team Faceless,  Amer 'Miracle-' Al-Barkawi kicked off the day with a flawless Game 1 on Tinker that would then set the tone for the game, series and entire day of competition. In less than 24 minutes the game had come to a close. The second match began with a source of false hope for the SEA regional team. In the first seven minutes of the game, Team Faceless was leading with a 5:0 kill score and it took 10 minutes before Team Liquid was able to put their first kill on the board. But off in the shadows, Team Liquid had been efficiently and furiously farming away and were leading in networth quietly. In just what seemed to be a blink of the eye, the Europeans pounced on Team Faceless and seized the win right from under their noses shortly after. The quick wins had brought Starladder back on schedule after significant delays at the start.
It was then time for Newbee and Vega to step up to the plate. In another knock out series, the CIS team had upset the hometeam on their turf by outdrafting and outplaying them both times. As the pendulum swung back and forth in the first game, a base race for Newbee against Mega Creeps would fall short, granting Vega the first victory. The second match had Vega written all over it, with the team taking control from the start and not giving an inch as they charged towards victory.
Vega's surprising win pitted them against Team Liquid for the final series of the day. Once again, Team Liquid displayed a frightening show of force as Miracle-'s Invoker had come back into play to take the first series. It would be his double rampage on Outworld Devourer to close out the second match though that would get the crowd roaring and grant Team Liquid the first seed - undefeated in their group.
Upper Bracket
Round 1 - Best of 3
Round 2 - Best of 3
Lower Bracket
Round 1 - Best of 3
Round 2 - Best of 3
The action resumes tomorrow at 04:00 CEST - when fans will witness the first teams to be dropped from the event. First will be the elimination series for Group A as Invictus Gaming face off against VGJ, followed by Group B battle for survival between Team Faceless and Newbee.