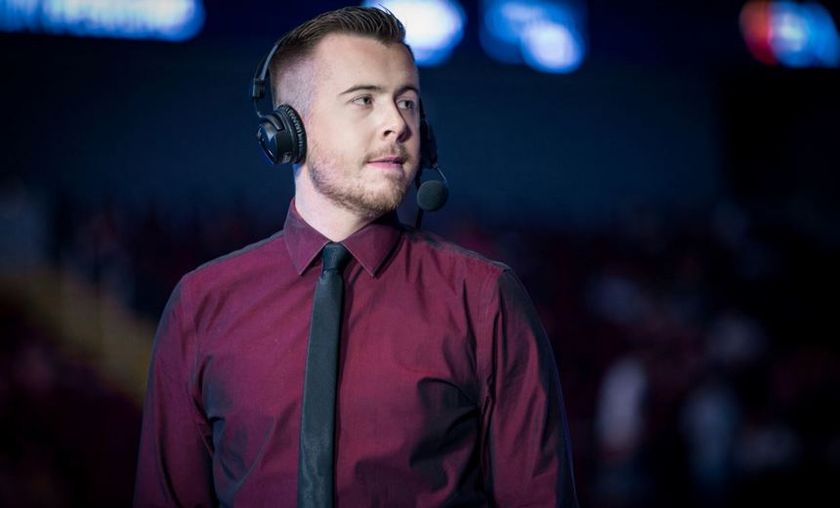 Capitalist bids goodbye to joinDOTA
After a very successful three year tenure with joinDOTA, Capitalist bids farewell to the organization to seek new opportunities and independence back in the United States.
It seems even casters aren't safe in the fall shuffle. Of his own accord, Austin 'Capitalist' Walsh announced earlier today that he would be leaving the joinDOTA casting studio. While joinDOTA bids farewell to Capitalist, it is by no means on bad terms:
"
While it's hard for us to see him go, we still want to make sure that everyone understands that we part ways on good terms and will continue to work with Austin on future projects inside and maybe even outside of Dota 2. I personally and everyone here wish him all the best in his future endeavours.
" - Raphael Baur, joinDOTA Project Manager
Capitalist got his start in joinDOTA with TobiWan in 2013, casting HoN before that, and during the three years at joinDOTA, established himself as one of the premier casters of DOTA2. This success however, came at a price to his personal life-one reason he has decided to move away from Berlin and the joinDOTA studio:
"
All of my goals were very career-oriented & focused furthering my progression as a commentator & talent for Dota 2... However, this has come at the cost of my personal life, which is has suffered so far away from home in a country I'm not very integrated in (due to no one's fault but my own). I've decided to return home where I can be close to my family.
" - Austin 'Capitalist' Walsh
Along with a desire to return to his family and friends in the States, Capitalist is also looking to pursue a solo career. The full details of his reasons for leaving can be found in his blog post on his Facebook page here.
We would like to wish Capitalist good luck and all the best in his future endeavours. Most of all, we would like to say a big thanks for all that he has brought to the competitive scene during his time at joinDOTA.

source:  joindota.com
healine and banner images source: ESL One