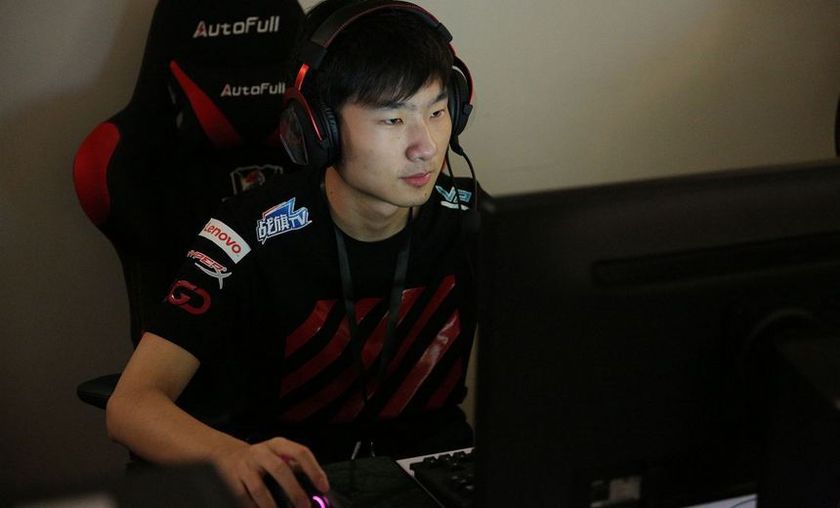 September's visa rejected for the fourth time, LGD seeks permission from Valve to use their sub

picture courtesy of  Nanyang
As the time flies quickly and the teams are expected to be in Seattle by the end of this week, LGD is now forced to attend The International 6 with their coach and substitute player at the same time, Wang 'Banana' Jiao.
After two repeated US visa denials for their support player Xue 'September' Zhichuan, LGD Gaming made a post earlier this month on their Weibo page stating that "education history issues, of September" are causing trouble in getting him set for Seattle. At that time LGD also announced that they asked Perfect World and Valve to assist them with the third attempt. Unfortunately, last week September announced the third application was also denied and now an official announcement made by LGD Gaming earlier today, confirms that September will not be able to play at his first International as the fourth visa application was also rejected.
Extracts form LGD's weibo post:
"
We regret to announce that team's fourth position support player, September, visa still has not went through and will be unable to represent LGD at TI6. In these hard trying times, we have sent a request to Valve to use our substitute. We have decided to use TI4's champion support - who is also our current coach - Banana to replace September. We hope that this veteran can use his experience and skill to help control the damage. The team will leave for Seattle on the 30th of July
"
The International 4 Champion, Wang 'Banana' Jiao joined LGD in a coach position after the disastrous run of all the Chinese teams at the Shanghai Major, and has managed to get the team on a great recovery path, with LGD being one of the six teams that got directly invited at this year's International.
LGD Gaming roster for The International 6:
Sun 'Agressif' Zheng

Lu 'Maybe' Yao

Zhang 'xiao8' Ning

Wang 'Banana' Jiao

Lei 'MMY' Zengrong

The International 6 Coverage HUB
Click here for results, VODs and all the other information
 
source: LGD's Weibo account