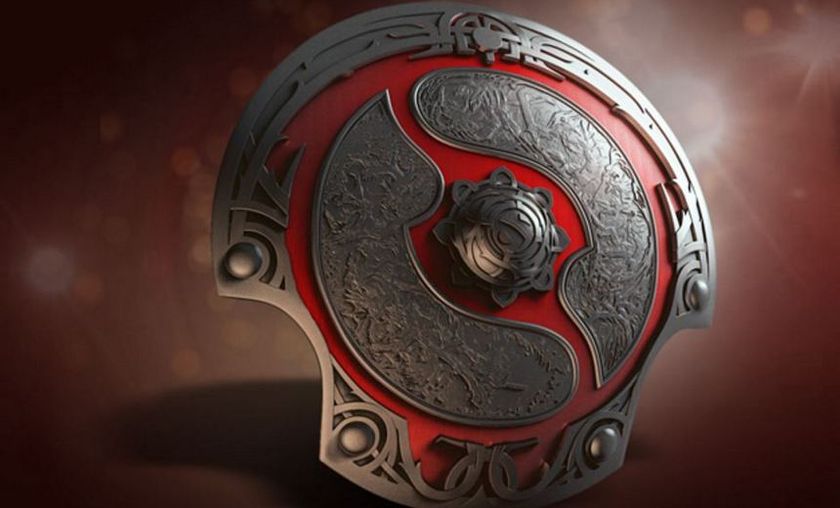 TNC and Execration in danger of not getting their visas in time for TI6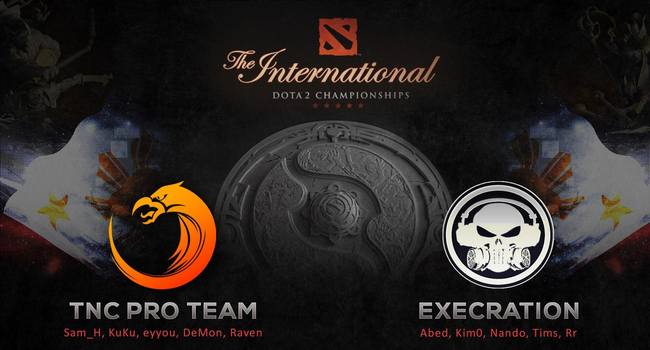 image source: TNC's facebook account
The two Filipino teams, that are supposed to be in Seattle at the beginning of August to compete for the first time at The International, are facing big difficulties in securing their US Visa.
The eligibility of eSports professionals, or maybe lack of it, to acquire a P1 Athlete's Visa for the United States of America is potentially jeopardizing the Philippine teams', TNC and Execration, chances of competing in The International 6, the biggest Dota 2 tournament for 2016.
Execration has qualified for the Wild Card competition, vying for the chance to make it to the playoffs, while TnC has already secured a slot in the Main Event, having topped the Southeast Asian Qualifier. The main event of The International 6 is set to commence on the 8th of August, but a few days ahead of the actual competition that will be held in KeyArena the teams will have to compete in the group stage, which will be also  held in Seattle, meaning that both teams only have a limited amount of time to secure the necessary documents.
According to the management of both teams, they were advised by the United States embassy to apply for P1 (Athlete) Visas instead of the B1-B2 Visas (Business-Tourist); however, it would take an increased amount of time. Both teams had applied for their Visas last July 8th (Execration) and July 15th (TNC); the letter given to them by Valve advised said teams to apply for B1/B2 Visas, which was reportedly used by other teams in past The International tournaments.
Both teams were told to resubmit their applications and during their second attempt, they were informed that both teams were qualified to fly, however they needed to apply for a P1 VIsa instead of the initial B1/B2 as was instructed. The setback has prompted both teams to ask for help from the Office of Senator Benigno Paolo 'Bam' Aquino, a well-known supporter of eSports in the Philippines, who had helped Team Rave with their Visa issues last year.
Visa problems are not new in the eSports industry, which is why a petition was submitted to the White House last April (2016), urging the acceptance of eSports as a legitimate sport discipline.
Here are the statements by both managers regarding the issue:
Paulo Sy, TNC Manager:

"
This is the dream of every Dota 2 player, not just for our players but for everyone. Especially sa Filipino community. It's been awhile that Pinoy teams have participated in the International. This time, we have two. This is not a negative thing to look at. This clearly means that eSports is growing big. Now, they are considering the players as real athletes, that's why they are requiring P1 Visas. We would like to thank Valve and Sen. Bam Aquino for trying to help us in the process to make it to TI6. All of these are okay, it's all for the growth of eSports."

Arvin Risos, manager and owner of Execration:

"
It has been an emotional roller coaster ride for us, this is actually turning out to be harder than the qualifiers. It has been the dream of our team to qualify to The International 6 since TI1 and now that it finally happened, we're facing this visa issues and it's emotionally exhausting to be honest. We are thankful to Senator Bam and Valve for helping us out throughout this process. Hopefully, somehow some way we get our visas in time for the event."
Later today we will release an interview for GosuGamers with Execration's captain  Kimuel 'Kim0' Rodi and the team drafter Abed 'Abed' Yusop, however it does not include the sensitive visa subject as it was conducted before their applications were rejected. 


The International 6 Coverage HUB
Click here for results, VODs and all the other information
 
source: Esports Inquirer