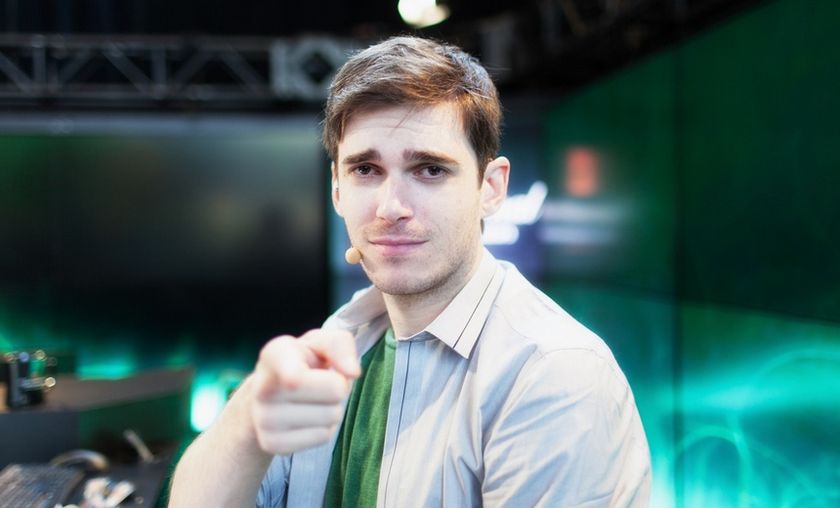 Dota 2 News week in review: January 16-24
Alliance conquer Starladder|i-League XIII
After they almost got replaced from Starladder|i-League LAN finals, Alliance managed to land in Minsk, Belarus in the last second and proved the world that their Shanghai Major direct invite is legit. "Alliance conquer Starladder|i-League XII"I news can be found here.
Na'Vi kicked their offlaner Dmitry 'Ax.Mo' Morozov
After their elimination from Starladder|i-League, it has been announced that Dmitry 'Ax.Mo' Morozov has been dropped from the Na'Vi roster.
"
We are extremely thankful to Dima for being with us all this time. We are sure that he is a good player with a great future ahead, but, unfortunately, the guys have been unable to agree on certain points at this stage and decided that playing together wasn't the best choice to make. We wish Dmitry the best of luck in his future gaming career." - Na'Vi's manager, Eugene 'ugin' Erofeev
Captain's Draft returns
DotaCinema and MoonduckTV joined forces to bring us back the unconventional competition. Although the prize pool has been significantly reduced compared with the last season, the number of teams attending has almost doubled. Fourteenth squads are challenging their drafting creativity skill across three stages of the tournament. The full news about Captain's Draft 3.0 can be found here.
Invictus Gaming welcomes two new players in their roster.
On a Weibo post made by IG's manager was announced that two young players, namely Yuno and Xuan have joined the team, with no other information regarding who they will replace. During MarsTV Dota 2 League Chinese qualifier both new acquisitions have played for IG.
"
We lost to Tongfu in the MDL and fell into the lower bracket. Ferrari_430 and Luo have not left the team yet. Yuno and Xuan's debut in the MDL is the result of everyone in the team, the official roster of iG will be announced after more adjustments." - IG's manager Mintyblue
2GD to host the Shanghai Major
The full list of the Shanghai Major talent desk is still to be made public by Perfect World but a few personalities have announced their participation at the event. One of them is James '2GD' Harding who will make a return in the hosting seat after more than a year long absence. Full news can be found here.
EHOME, first team confirmed for ESL One Manila
A few days after both Team Secret and Evil Geniuses declined their invite to ESL One Manila, the first confirmed team to attend the event was EHOME. One more team remains to be invited with a further six to come through regional qualifiers as follows: two from South East Asia, one from the Philippines, one from the United States and one from Europe.