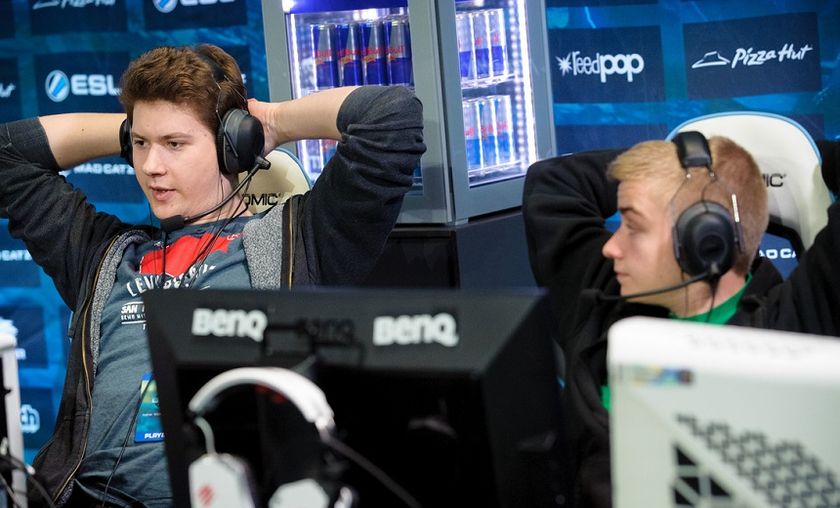 Team Secret wins DotaCinema's CD 2.0 3-2 over Virtus.pro

DotaCinema's Captain's Draft tournament has concluded and Team Secret takes home their first tournament title. The European mix came back from a 1-2 deficit to win 3-2 over Virtus.pro and earned themselves roughly $97,000.
In a tense bo5 match, Team Secret has secured themselves their first tournament gold, netting about $97,000. The Europeans took down Virtus.pro 3-2 in DotaCinema's Captain's Draft 2.0. Secret was arguably the favorite in the playoffs, but they saw themselves behind quite quickly as Virtus.pro grabbed an early lead in the series. Despite being ahead 2-1 though, the Russians failed to take home victory in two games and are now left with only about $63,000.
Round 1 - Best of 5
Round 2 - Best of 5
Earlier today, the ARDM All-Star match took place, as commentators Troels 'syndereN' Nielsen, who is nominated for analytical caster of the year in the GosuGamers Awards, and Shannon 'SUNSfan' Scotten drafted their teams from a pool of fan-selected players. Players such as Arteezy, Dendi, BigDaddy-N0tail or SingSing took part, you can watch the action here.
Final standings:
1st -
Team Secret ~$97,000
2nd -
Virtus.pro ~$63,000
3rd -
Team Tinker ~$41,000
4th -
Natus Vincere ~$28,000
5th -
Evil Geniuses ~$18,000
6th -
4 Anchors ~$12,000
7th -
Power Rangers ~$8,000
8th -
Alliance ~$5,500
Headline image by Chris Romano, found in the ESL One NY Flickr