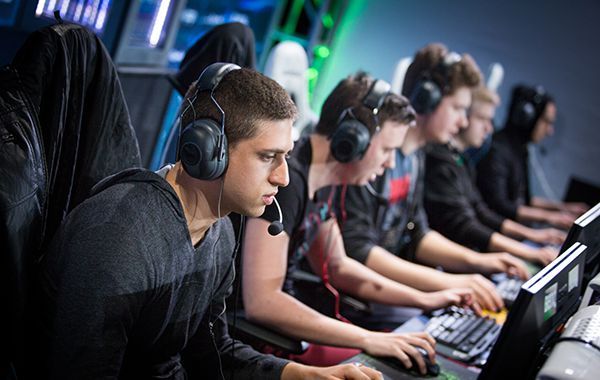 StarLadder Day 1: IAP takes down VP; Secret to upper bracket

The 10th season of StarLadder is about to see its conclusion as the LAN finals have kicked off. Underdogs IAP were able to upset after their initial loss to Na'Vi. The Philippines managed to take down VP. In group A, Evil Geniuses display a dominating performance, securing an early lead in the group. In group B, Team Secret has secured themselves a slot in the upper bracket.
Tinker picked a line-up that was more or less reliant on taking early control and building a momentum, which they were on they way of doing until a clash when terribly awry top rather early on. They tried to claw their way into the game but with lacking initations from qojqva's Centaur, EG's heroes proved too massive, especially Arteezy's Razor.
Alliance vs. Team Tinker - 0:1
Alliance went for the classic Loda-oriented game, however Tinker drafted a mobile and explosive draft which swiftly countered the heroes of Alliance. Alliance could not pull off their 4-protect-1 strategy as their heroes had no real impact in the clashes versus the tanky heroes of Tinker. Loda couldn't find his split-push trades and Tinker controlled the game. The cores of Tinker got found the space they needed, got bigger and bigger while Alliance's heroes fell further and further behind. Even though their Naga was farmed, they couldn't keep Tinker from destroying their base.
Team Secret vs. Virtus.pro - 1:0 
VP's yol dictated the pace of the early game with some clutch rotations on his Ogre, creating a lot of space and grabbing an early advantage for his team. Secret was able to pull themselves back with their teamfight heavy line-up and traded back and forth with VP. The Russians still had the upper hand throughout the midgame and were able to grab a timely mid barracks. They failed however to push in once more, giving Secret much space to farm. Secret's line-up with Ember Spirit and Gyrocopter thrived in the late mid-game and the Europeans won teamfight after teamfight and punched in victory.
Execration had a good start, being able to pick off both Funn1k and Dendi early on. The Ukrainians however quickly gained an advantage, winning the following skirmishes. IAP traded unfavourably, giving away crucial kills on core heroes such as Naga Siren. Na'Vi proceeded to pick up BKBs on their cores and were able to win teamfights even more convincingly, pushing IAP to the edge and forcing out a gg.
The game started out quite chaotic with some odd dives and trade going on around the map but a few minutes into the game, the deciding factor started kicking in. IAP successfully shut down the Spectre played by Bzz and he did not once during the game managed to find the amount of farm he needed. Virtus Pro fought on and Sedoy and G had some presence in team fights but overall the damage was done; Jay's Death Prophet was too far ahead and Bzz's Spectre too far behind. The defensive pick by VP resulted in them getting close to zero towers, dealing further economic damage to the team. The Pinoy squad eventually forced VP to call "gg" after hammering outside their base for some time. South East Asia takes the their first Starladder victory in Kiev and Virtus.Pro will most likely find themself starting the playoffs from the loser bracket.
Evil Geniuses vs. Alliance - 1:0
The North-Americans opted for a very push orientated line-up with a lot of sustain, mainly in their Necrophos and Abaddon. Alliance answered with a Timbersaw and a Terrorblade and the laning phase was definitely in the Swedes favor, but as soon as EG hit crucial levels and pushed, Alliance had no answer anymore. Without the Blink Dagger on Apemother's Centaur, Alliance could not find rebuttal pick-offs. Instead, they opted for splitpushes but EG grabbed crucial pickoffs with the new Reaper's Scythe, benching heroes for over a minute. EG revived the deathball and pushed the issue early on and punished the greedy draft from Alliance, not allowing TB to come online. A gg call was just a matter of time. With this match, Alliance will most likely be dropped to the lower bracket.
Natus Vincere vs. Virtus.pro - 0:1
Na'Vi opted for a well-rounded teamfight line-up, whereas VP drafted themselves a pushing line-up with a farming Venomancer and a Lycanthrope. The team took down a few towers rather quickly, while Na'Vi was able to find pickoffs around the map. With those pickoffs, Dendi secured himself a sub 20 minute Scythe of Vyse. It would've been a snowball match if VP hadn't farmed quite effectively with a Midas and all the tower gold. The Russians were able to stand on even ground in crucial teamfights and secured an important Roshan fight victory. From there on out, VP played it out cool, finding crucial pickoffs and then pushing in. Na'Vi was unable to take down the tanky heroes of VP and the Russians take home victory.
The Philippines kicked off the game with an early first blood and was able to acquire even more kills on their aggressive trilane. With a very conventional line-up, IAP took an early lead and cornered Team Secret. Despite their teamfighting line-up, the Europeans were unable to trade favorably at first, giving away multiple objectives. As the game dragged on however, crucial items and a few pickoffs got Secret back into the game and they traded evenly until they grabbed the lead. IAP's line-up was lacking lockdown outside the Earthshaker and could not contain the tanky line-up from Secret. Together with their Elder Titan, the Europeans were able to slice through IAP's line-up to secure their second victory and a slot in the upper bracket.
Remaining matches
Friday, October 24
08.00 CEST - TeamTinker vs Cloud9
09.30 CEST - EG vs Cloud9
11.00 CEST - Cloud9 vs Alliance
12.30 CEST - SecretTeam vs Na`Vi
15.00 CEST - Winner Bracket, semi final 1, bo3
18.30 CEST - Winner Bracket, semi final 2, bo3
in case of tiebreakers, they will start around 14 CEST which will push the winner bracket matches back to 18.00 CEST
Saturday, October 25
10.00 CEST - Lower Bracket, round 1, match 1, bo1
11.45 CEST - Lower Bracket, round 1, match 2, bo1
13.30 CEST - Lower Bracket, round 2, match 1, bo1
15.15 CEST - Lower Bracket, round 2, match 2, bo1
18.00 CEST - Winner Bracket final, bo3
Sunday, October 26
11.00 CET - Lower Bracket, round 3, bo3
15.00 CET - Lower Bracket, final, bo3
19.00 CET - Grand Final, bo5
The team from the winner bracket will start the grand final with a 1-0 advantage
Rotator image by Helena Kristiansson and ESL One (flickr)